Human Resources Career and Degree Outlook in Wyoming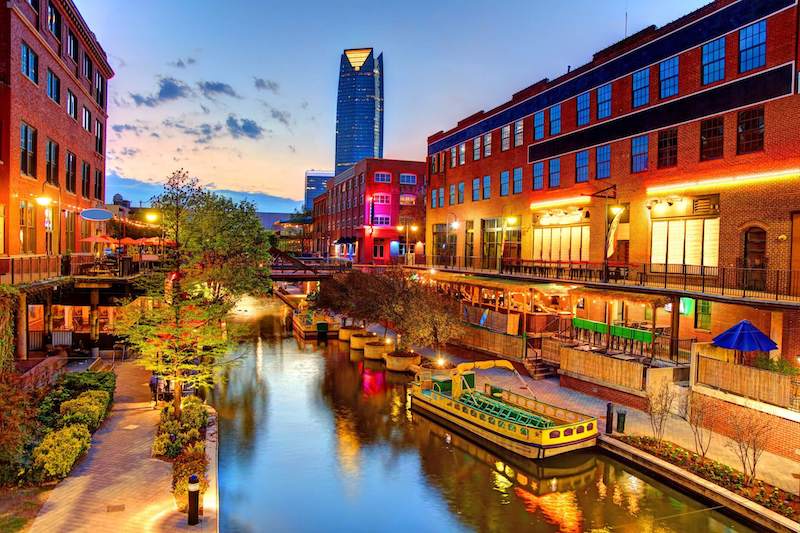 Wyoming is a great place to live and work. Their unemployment rate is consistent with the national average, but income and potential job growth are better than the national average. With future job growth predicted to be at least 13%, there should be many new employees added to Wyoming's workforce. This should also increase the need for more human resources professionals to recruit, hire and train the many new employees.
Human Resources Salary Information for Wyoming
The salaries earned by Human Resources professional in Wyoming are slightly less than the national average for this occupation according to a May 2018 report by the U.S. Department of Labor. Human Resources managers in Wyoming earned an average wage of $97,760 while Human Resources specialists in Wyoming earned about $57,360.
The national average for these two professionals was $126,700 and $66,790, respectively. Wages for both of these professions can vary by employer, city, degree level and work experience. HR managers in Wyoming earned from $46,330 to $156,330, and HR specialists in Wyoming earned from $37,190 to $84,600.
Education Requirements for Human Resources Professionals
Working as a human resources professional requires a degree in human recourses management or business administration with a concentration in human resources or human resources management. The degree level can range from an associate's degree to a master's or doctoral degree. Human resources managers generally have a master's or bachelor's degrees while human resources specialists have a bachelor's or associate's degree. Both positions require the applicant to have some experience working in human resources.
Certification is often a consideration among HR graduates. It may not be a requirement, but many employers prefer to hire HR professionals who are certified because it demonstrates commitment and expertise in this field. A few different organizations offer HR certification, including Human Resource Certification Institute, WorldatWork, International Foundation of Employee Benefit Plans, and Society for Human Resource Management. The eligibility requires generally differ by agency, but most require the candidate to have a degree, several years of work experience and pass a certification exam.
Largest Employers of HR Professionals in Wyoming
Wyoming may not be a state that has a lot of large companies with thousands of employees, but it does have several companies in the state. Most, if not all, of these companies will have the need for a qualified HR professional on staff. Here are the top five largest employers in Wyoming and those that might have HR professionals on their staff.
University of Wyoming – 3,720 employees
Omega Probe Inc – 2,200
Sheridan College – 2,000
Jackson Hole – 1,400
Cloud Peak Energy – 1,300
Elkhorn Construction – 1,300
Admiral Beverage – 1,189
Wyoming Medical Center – 1,082
Sierra Trading Post – 780
Wyoming Machinery – 764
Human Resources Associations in Wyoming
Human Resources professionals have the option of joining human resources associations to keep on top of what's going on the HR profession. These associations give HR professionals the opportunities to network with other HR professionals, learn about employment opportunities and stay abreast of any new laws or regulations.
Wyoming State Council of SHRM
Frontier Human Resources Association
Human Resources City of Casper
Powder River Basin Resource Council
High Desert Human Resources Association
Big Horn Mountain Chapter
Human Resources Programs in Wyoming
There are just over a dozen colleges and universities in Wyoming. Not many colleges in this state offer Human Resources graduate programs. Most of the colleges offer associate's degree programs, and one offers an undergraduate program in human resources management. However, several bordering states program in human resources management as well as numerous online programs for aspiring HR professionals.
University of Wyoming – Laramie, WY
Program name: Bachelor of Science in Management with a concentration in Human Resources Management
The bachelor's degree in management offers several areas of concentration, including one in human resources management. This program teaches students the skills needed to work in management and perform at the highest level. They learn about decision making, negotiating, directing organizational change, developing leadership skills and designing human resource systems. Course topics in the HR management concentration include customer experience management; public relations; performance management; human resources management; employee relations; and business management. Upon graduation, students will be prepared to work in a variety of human resources capacities.
Central Wyoming College – Riverton, WY
Program name: Associate of Applied Science in Business Administration
Central Wyoming College's associate degree program in business administration is a two-year program that prepares students for entry-level positions in a human resources department while also preparing them for transfer into a bachelor's or master's degree program. In addition to taking general education courses, students will also complete business courses like management, business law, economics, general business, human relations; human resources management; and principles of marketing. Students also complete a cooperative education course.
Sheridan College – Sheridan, WY
Program name: Associate of Applied Science in Business
The AAS business program at Sheridan College prepares students to work in the field of business in several capacities, including as a human resource professional. Students learn to read business statements; analyze a company's information system; understand ethic business practices; and analyze the company's management functions. Courses in this program include management and organization; business ethics; managing customer service; professional development; and business law, among others. This 60-credit program also includes an internship during the final semester.
Northwest College – Powell, WY
Program name: Associate of Science in Business
The two-year associate's degree in business program offered at Northwest College prepares students to work in a business setting while also preparing them for leadership positions. The curriculum includes general education courses, business courses and various electives. Course topics include business law; mathematical applications for business; business ethics' human resources management; business strategy and policy; law for management; and marketing management.
Western Wyoming Community College – Rock Springs, WY
Program name: Associate of Applied Science in Business Management
Western Wyoming Community College's AAS in business management is a two-year program that provides students with the knowledge of how to run and manage a business. It requires completing 64 credits of general education, business, and elective courses. Some of the courses in this program include information management; human resource management; customer service; business ethics; interpersonal communication.