Human Resources Career and Degree Outlook in Wisconsin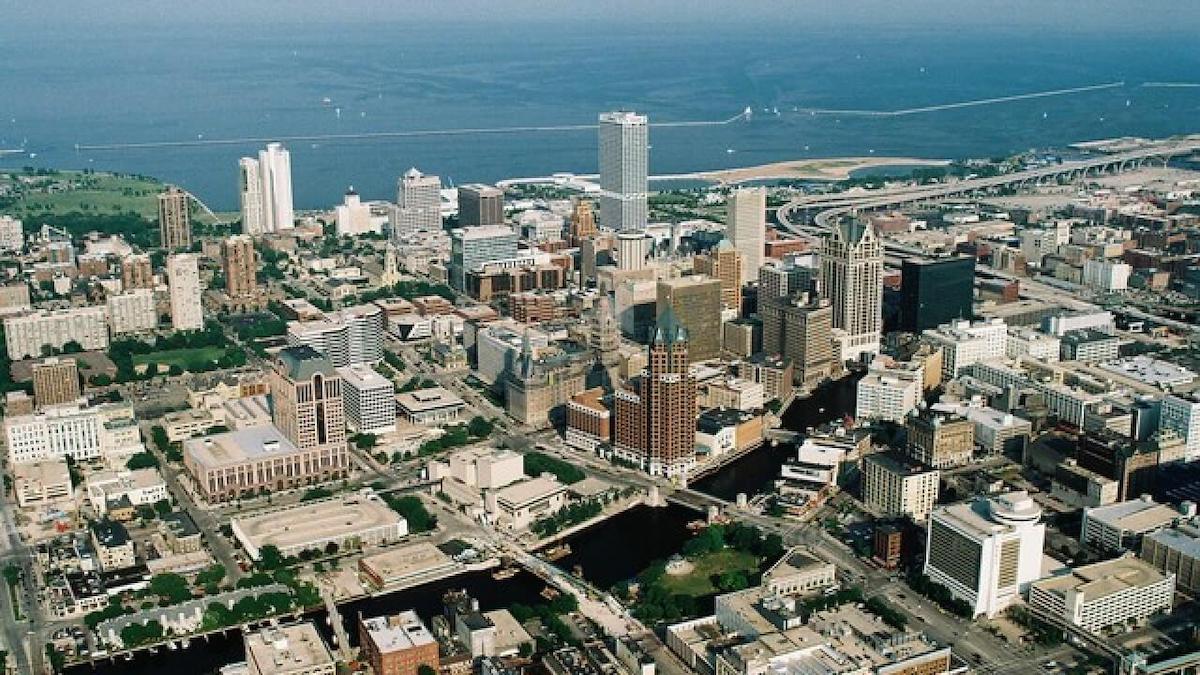 Wisconsin is a Midwest state known for dairy products, beer drinking and cold, snowy winters. Surprisingly enough, all of these things equate to jobs, which is probably why the unemployment rate is low in Wisconsin. This state has been creating many new jobs, which works well for human resources professions. Almost any place of employment is going to need a human resources department.
Human Resources Salary Information for Wisconsin
Human resources managers in Wisconsin earned annual wages ranging from $72,510 to $168,780 while human resources specialists in Wisconsin earned from $61,180 to $91,090 as of May 2018. Although slightly lower, these wages are similar to what human resources professionals earned nationwide. The U.S. Bureau of Labor Statistics indicates that the average annual wage for HR managers across the nation was $126,700, and the average annual wage for HR specialists was $66,790. Factors such as degree, level of training, experience, location and employer can all play a part in determining wages.
Education Requirements for Human Resources Professionals
Human resources professionals must have a degree in human resources or human resources management. HR managers may have a bachelor's degree but are usually required to have a master's degree. Human resources specialists should have a bachelor's degree, but they may be hired with an associate degree if they meet qualifications and have some related work experience.
Bachelor's degree programs generally take four years, and a master's degree takes an additional two years. Many colleges offer HR management programs through online learning. Once candidates have earned degrees and obtain some work experience, they have the option to obtain certification from organizations like the HR Certification Institute.
Certifications are not usually required as a condition of employment, but they can enhance an HR professional's resume. WorldatWork, Society for Human Resource Management and the International Foundation of Employee Benefit Plans also offer certifications for human resources professionals who meet the eligibility requirements and pass a certification exam.
Largest Employers of HR Professionals in Wisconsin
Wisconsin is a state with fairly good job growth. Almost 1,000 companies in Wisconsin have more than 100 employees, and there will be a few new industries in the coming years. These companies all have a need for human resource professionals. Here are the ten largest employers of HR professionals in Wisconsin along with the number of employees at each company.
State of Wisconsin – 212,000 employees
Johnson Controls – 121,000
Kohl's – 85,000
Tyco International Plc – 69,000
Menards – 40,000
Northwestern Mutual – 30,510
Kohler Co. – 30,000
Manpower Group – 28,000
Fiserv – 23,000
Regal Beloit – 23,000
Human Resources Associations in Wisconsin
Human resources associations, of which there are many in Wisconsin, are a great way for human resources professionals to network and communicate with other HR professionals, keep up with the latest HR news, see employment opportunities or just share work stories. Here are a few HR associations in Wisconsin.
Stevens Point Area Human Resources Association
Wisconsin's Recruiting & Human Resources Network
Wisconsin IMPA -HR
Wisconsin State Council SHRM
Greater Area Madison Society
Society for Human Resource Management
Financial HR Association
Human Resources Programs in Wisconsin
Earning a degree is the first step towards becoming a Human Resources professional. More than 150 colleges and universities in Wisconsin offer HR programs according to the National Center for Education Statistics. Students can choose from a master's degree program, bachelor degree programs, and online/hybrid programs. Here are five Wisconsin colleges offering HR programs.
University of Wisconsin – Stout – Menominee, WI
Program name: Master of Science in Training and Human Resource Development
This graduate level program is an online program that requires students to complete 30 semester hours. Half of these credits must be from graduate courses. Applicants to this program must have a bachelor's degree in a business or technical field with a GPA of at least 3.0. Courses in this program include organization development; psychology of the adult learner; seminar in training and human resource development; learning technologies; and systematic training and development.
Marquette University – Milwaukee, WI
Program name: Master in Management with a concentration in Human Resource Management
The MiM program is a 30-credit hybrid program that is delivered 50% on campus and 50% online. It provides students with training in several areas, including human resource management, change management, and organizational behavior and development. Students can have their degrees in 21 months. The curriculum includes courses in managing behavior in organizations; ethical business practices; leading people and change; leadership coaching and development; and managing human capital.
University of Wisconsin – Whitewater – Whitewater, WI
Program name: Bachelor of Business Administration in Human Resource Management
This undergraduate program prepares students for managerial positions in human resources, including both human resources manager and human resource specialist. The curriculum aligns with the SHRM Curriculum Handbook. Students must earn 120 credits to earn the four-year degree. They must complete general education courses, business courses and major-related courses to equal the required credits. Course topics include human resource management; compensation management; employment law; labor-management relations; employee benefits; occupational safety and health; and training and development. Students also attend seminars and complete an internship.
Northcentral University – Wisconsin (online)
Program name: Master of Human Resource Management
The master's degree in HR management program at NU is a 30-hour graduate program that consists of ten courses. This is an online program; starts can start on any Monday. Although the online portion of the program allows students to learn at their own pace, most students can finish this in 22 months. Course topics in this program include training and development; recruitment methods; employment laws; retention strategies; managing labor relations; and benefits and compensation issues.
University of Wisconsin – Madison, Wisconsin
Program name: MBA in Strategic Human Resource Management
UW's graduate program offers students a master's degree in business administration along with a specialization degree in human resource management. Course topics include employee relations; labor relations; accounting and marketing; compensation and benefits; negotiation; change management; and staffing. Students benefit not only from world-renowned instructors but also from internships to give them real-world experience. Graduates of this program have a 90% job placement rate.
Sources:
https://www.bls.gov/oes/current/oes131071.htm
https://www.bls.gov/oes/current/oes113121.htm
https://www.bls.gov/ooh/business-and-financial/human-resources-specialists.htm
https://www.bls.gov/ooh/management/human-resources-managers.htm