Human Resources Career and Degree Outlook in Washington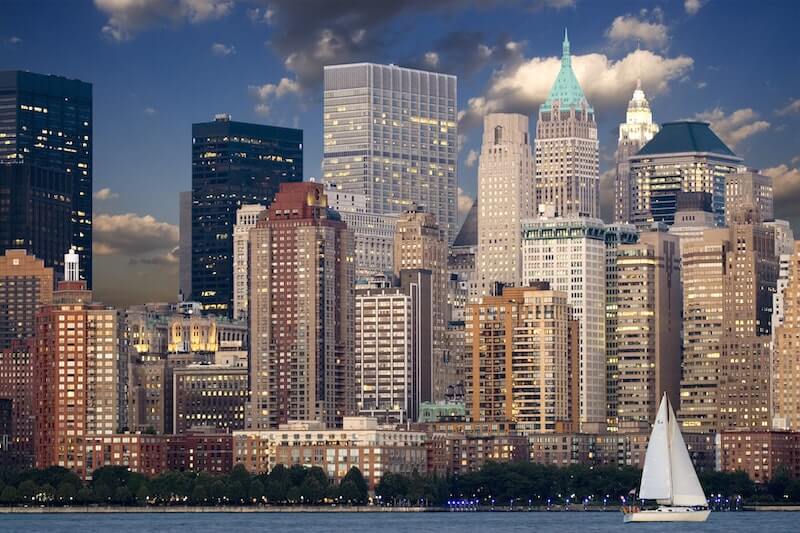 The economy in Washington is very strong and has been for the past few years. In 2016, it grew 3.7%, which was almost two and a half times that of the national rate. An interesting fact is that the average income per head in Washington had the state
ranked 12th in the nation
, making it a state many people want to work. Strong economies equate to businesses constantly hiring people. The more employees a company has, the more need for human resources professionals.
Human Resources Salary Information for Washington
Human resources professionals earn very good wages in Washington, according to the U.S. Bureau of Labor Statistics (BLS). As of May 2018, human resources managers in Washington earned wages ranging from $81,350 to $199,190 with the average annual wage at $134,070. The wages for human resources specialists in Washington ranged from $41,730 to $114,760 with their average wage at $72,370. These wages for human resources managers and human resources specialists in Washington are both higher than the national average for these professionals.
Education Requirements for Human Resources Professionals
The educational requirements for human resources managers and human resources specialists are similar yet a little different. Human resources managers generally must have a master's degree in human resources. The student may also choose to major in business management, finance or business education.
If the candidate has relevant work experience, he or she might be hired with a bachelor's degree.
As a student in an HR manager program, a candidate will complete courses in human resources, business management, training and development, benefits and compensation, recruiting and placement, and finance.
Human resources managers must have good communication skills and have a good knowledge of employee laws, OSHA requirements, and payroll. The more experience a candidate has in areas of human resources or customer service, the better their chance of being hired as a human resources manager.
Human resources specialists typically have a bachelor's degree in human resources or a related field. These professionals may be hired with only an associate degree if they have several years of experience working in this area. Although certification is not required for either position, many HR professionals choose to obtain certification to improve their career opportunities.
Certification can be obtained through several organizations, including the HR Certification Institute, WorldatWork, International Foundation of Employee Benefit Plans and Society for Human Resource Management.
Largest Employers of HR Professionals in Washington
Washington is a state with many industries and businesses. Whether these are small companies or large businesses, this state has much to offer in the way of job opportunities particularly for human resources professionals. Washington has the 3rd highest concentration of jobs for human resources specialists. Here is a list of the top companies in Washington and the number of employees in each company.
Amazon – 600,000 employees
Starbucks – 254,000
Costco Wholesale – 172,000
Boeing – 150,500
Microsoft – 124,000
Providence Health & Services – 120,000
Barrett Business Services – 115,746
Nordstrom – 78,000
T-Mobile – 50,000
University of Washington – 25,790
Human Resources Associations
In addition to earning human resources degree and obtaining work experience, HR professionals can also gain knowledge by being members of human resources associations. These associations offer HR professionals the change to network with other HR professionals, learn of career opportunities or just keep up with the latest HR trends and news.
Here are several HR associations available to HR professionals in Washington:
Washington State Society for Human Resource Management (SHRM)
Lake Washington Human Resource Association
Northwest Human Resource Management
Southwest Washington SHRM
Southwest Washington Society for Human Resource Management
Washington State Healthcare Human Resources Association
Human Resources Master's Degree Programs in Washington
Aspiring Human Resources Managers have a few different schools and programs from which to choose to help them pursue careers as HR managers or HR specialists. While there are not a log of colleges in Washington that offer master's degree programs in human resources, there are several that offer bachelor's degrees in human resources management and some that offer human resources management as an area of specialization for another business-related major. There are also some that offer the program as an online program.
City University of Seattle – Seattle, WA
Program name: Master of Science in Management and Leadership
This graduate degree program is available to applicants who possess a four-year degree from an accredited university. This online program can be completed in as little as 15 months. Students can choose from three areas of concentration: Nonprofit leadership; Human resources management, or Change leadership. This 42-credit program includes courses in Management and Leadership; Employees Staff Training and Development; Employee and Labor Law; Compensation and Benefits; and Human Resource Management. The student will also complete a capstone course in Applied Research in Management and Leadership.
Seattle Pacific University – Seattle, WA
Program name: Master of Arts in Management with an Emphasis in Human Resources
This master's degree program trains students to work as professionals in the Human Resources department of any business. Applicants must have a bachelor's degree with a GPA of 3.0 or better. To earn the degree, students must complete at least 36 credits at SPU. Students complete five human resource elective courses, four advanced courses, nine business foundations courses and an applied project course. Course topics include Information Systems Management; Managerial Finance; Operations Management; Leadership in Organizations; Human Resource Management; Labor & Employee Relations; Performance Management, and a practicum in Management Consulting.
Central Washington University – Ellensburg, WA
Program name: Bachelor of Science in Business Administration with Specialization in Human Resources Management
This bachelor's degree program is a straight business-related program that offers several areas of specialization, one of which is the human resources management. The curriculum prepares students to seek work as HR specialists or HR managers. This program was ranked as 6th highest in the nation by Study.com. Students must complete 180 credits to earn this degree. Courses include Management of Human Resources; Professional Development; Managerial Accounting; Problems in Human Resources Management; Compensation Policy and Administration, and Employee Relations. Students also complete an internship and a capstone course in Strategic Management.
Sources:
https://www.bls.gov/oes/current/oes131071.htm
https://www.bls.gov/oes/current/oes113121.htm
https://www.bls.gov/ooh/business-and-financial/human-resources-specialists.htm
https://www.bls.gov/ooh/management/human-resources-managers.htm