Human Resources Career and Degree Outlook in Texas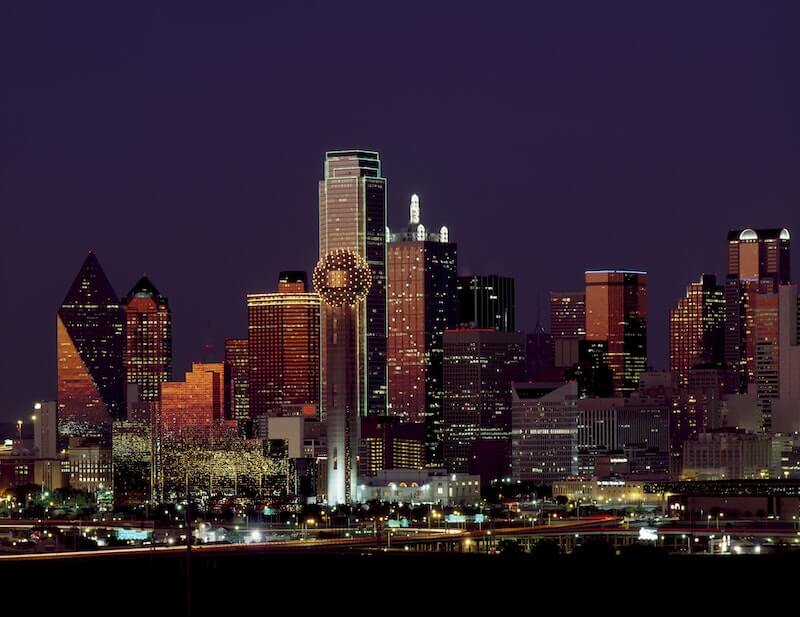 When we think of Texas, what often comes to mind are large cattle and horse ranches, oilmen and many large industries. This accurately describes the growing economy in Texas. This state, as a sovereign country, would have had the 10th largest economy in the world in 2016. The household income in Texas
ranks 25th in the nation
. What this means is that the many prosperous and lucrative industries provide many jobs and very good incomes. This also means many human resources professionals to help run these companies.
Human Resources Salary Information for Texas
Salaries for human resources professionals in Texas are higher than the national average for this occupation. As of May 2018, human resource managers earned an average annual salary of $128,310 while human resources specialists earned about $67,190 according to the U.S. Bureau of Labor Statistics (BLS). The national average for HR managers and HR specialists was $126,700 and $66,790, respectively. Factors such as experience, degree, employer and location can all affect earning potential.
Education Requirements for Human Resources Professionals
Human Resources professionals must have a degree. The position the individual wishes to pursue typically determines the degree that must be earned. Human resources specialists should have a bachelor's degree in human resources, and a human resources manager should have a master's degrees. Applicants who have sufficient relevant work experience may be hired with a lower degree.
For instance, a human resources manager may be hired with a bachelor's degree, and the human resources specialist may be hired with an associate degree. However, most companies stick with the master's and bachelor's for managers and specialists. Relevant work experience might be working customer service or if the individual was already working in the human resources department of a company.
Although students generally choose human resource management as the major, they may also complete degrees in finance, business administration or business management with a specialization or concentration in human resources management. These types of programs are offered at several colleges in Texas. Students learn recruiting and training employees, benefits and compensation packages, business management, OSHA regulations, and federal, state and local employment laws.
Several organizations offer human resources certifications to interested individuals. These include HR Certification Institute, Society for Human Resource Management, International Foundation of Employee Benefit Plans and WorldatWork. Certification is not a requirement, but it can enhance the candidate's resume and improve career opportunities.
Largest Employers of HR Professionals in Texas
Texas is a large state that has many largest businesses. In almost every industry you will find at least one human resource professionals. Large businesses typically have a complete department of human resources professionals, which include HR manager, HR specialists and even HR assistants. Here are the ten largest employers of HR professionals in Texas.
AT&T – 260,480 employees
Keller Williams – 180,000
American Airlines – 128,300
Livestock Investors LTD – 125,000
Tenet Healthcare – 116,425
JCPenney – 106,000
Dell – 101,800
Schlumberger – 100,000
NEC Corporation of America – 99,000
H-E-B – 90,113
Human Resources Associations
Here is a list of some of the human resources associations HR professionals in Texas can join to stay abreast of new HR trends and laws and communicate with other HR professionals through networking.
Texas Society for Human Resources Management
Austin Human Resources Management Association
DallasHR
HR Houston
Mid-Cities HR Association
Houston Human Resource Management
Central Texas Human Resource Management Association
Human Resources Master's Degree Programs in Texas
The National Center for Education Statistics indicates more than ten colleges or universities in Texas offer graduate degree programs in human resources management. Here is some information on a few of the schools and the programs they offer.
Texas A & M University – Killeen, TX
Program name: Master of Science in Human Resources Management
This master's degree program has been ranked 6th in the nation and 9th internationally for excellence. Student can complete this 37-credit hour program and 16 months and does not require completing a thesis. In addition to completing coursework, students must complete an internship that lasts at least 12 weeks. Applicants must have a bachelor's degree. Course topics include labor relations, compensation management, HR analytics, negotiating in a competitive environment, organizational staffing, and a capstone course in contemporary HR issues. The program has a 100% job placement for graduates.
University of Texas at Arlington – Arlington, TX
Program name: Master of Science in Human Resources Management
This graduate program offers students the option of completing 30-credit hours and a thesis or 36 to 42-credit hours without the thesis. Students who do not have a bachelor's degree in business administration will need to complete courses equaling 16-credit hours. Coursework for the master's degree includes a designated number of credit hours of human resources and policy; research and statistical methods; and related management. Course topics include business financial management, compensation and reward systems, staffing and performance management, and human resource law.
Dallas Baptist University – Dallas, TX
Program name: Master of Arts in Management with an Emphasis on Human Resources Management
The Master of Arts program is a 36-credit hour program that can be completed in 15 months and is available at three locations. Applicants for this program must have a bachelor's degree with a GPA of 3.4 and at least five years of managerial experience. Course topics include workforce analytics, employment law, compensation and performance, staffing organizations, leadership coaching and counseling, and leadership development. The courses in this program can also be used as part of a dual-degree program offered at DBU.
Texas State University – San Marcos, TX
Program name: Master of Science in Human Resources Management
The Master of Science in HR Management program is a non-thesis graduate program that requires 30 semester credit hours. Applicants must have a bachelor's degree, competitive GPA and knowledge of business administration and management. In addition to attending seminars, students will complete courses such as compensation and benefits, the employment relationship, business ethics leadership, labor relations and negotiation, business research methods, and human resource information systems. The student must also complete an internship lasting at least 12 hours.
Houston Baptist University – Houston, TX
Program name: Master of Science in Human Resources Management
This graduate program requires students to complete between 33-45 credit hours, depending on the undergraduate courses completed. Students complete courses in business stewardship, principles of management, compensation and benefits, economic principles, decision-making techniques for managers, staffing and performance management, and legal challenges in HR management. Students also complete an internship to obtain hands-on training in an HR environment.
Sources:
https://www.bls.gov/oes/current/oes131071.htm
https://www.bls.gov/oes/current/oes113121.htm
https://www.zippia.com/advice/largest-companies-in-Texas/
https://www.hrci.org/our-programs/what-is-hrci-certification