Human Resources Career and Degree Outlook in South Dakota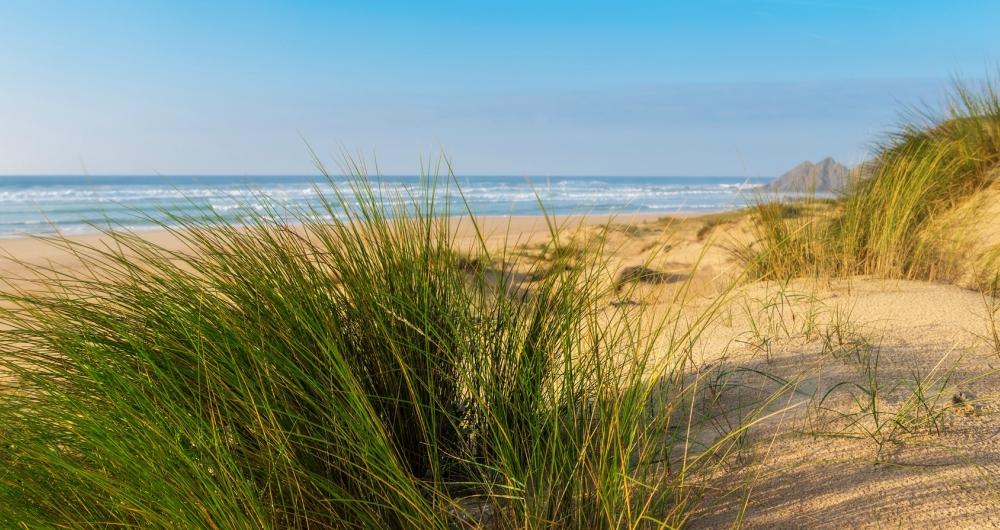 The economy in South Dakota has been steady for the past couple of years. USA Today put South Dakota on its list of "America's 10 Fastest Growing Economies" in 2014. While their annual income and job growth is slightly below the national average, their rate of unemployment is also below the national average. A lower-than-average unemployment rate typically means more people are going to work. When new employees are joining the workforce, there's always a need for human resources professionals to help with the hiring, training and retention of good workers.
Human Resources Salary Information for South Dakota
Human resources managers in South Dakota earn annual wages ranging from $67,320 to $127,940. The average annual wage for South Dakota human resources managers is $96,480, which is slightly lower than the national average of $126,700. Human resources specialists in South Dakota earned annual wages ranging from $36,510 to $78,640.
Their average annual wage of $54,320 is also below $66,790, which is the average wage earned by HR specialists across the nation. This data comes from a U.S. Bureau of Labor Statistics report in May 2018.
Education Requirements for Human Resources Professionals
To work as a human resource professional, you must have a degree in human resources or a similar field. Human resources professionals usually have a bachelor's degree in human resources management or business administration with a concentration in human resources management. Many employers require their HR managers to have a master's degree.
Human resources specialists typically have a bachelor's degree in human resources management as well, but some are hired with an associate's degree if they have sufficient work experience. Sufficient work experience is 3 to 5 years working in a human resources department or in customer service. Having relevant work experience in human resources is very important when seeking a position in a human resources department.
More degree programs offer business or business administration majors with a concentration in human resources management than human resources management as the major. Certification is also available to HR graduates from organizations like the Human Resources Certification Institute, among others. Many of the HR degree programs include specific training for the HRCI certification exam. Employers do not always require certification, but many prefer it.
Largest Employers of HR Professionals in South Dakota
If you're looking for a job in South Dakota, you may find it's easier than you thought. There are more than 100 companies in South Dakota with at least 100 employees on their payroll, which typically means a healthy job opportunity for HR professionals. Here are the top ten companies in South Dakota as well as the number of employees.
Highmark – 35,000 employees
Sanford Health – 28,400
The Good Samaritan Society – 24,000
Rapid City Regional Hospital – 4,200
Black Hills – 2,834
Daktronics – 2,557
First PREMIER Bank – 2,093
State of South Dakota – 1,820
University of South Dakota – 1,770
Great Western Bank – 1,568
The bureau reports there were approximately 250 HR managers and 1,030 HR specialists employed in South Dakota in 2018. The majority of HR managers in South Dakota worked in the industry of management of companies and enterprises while the majority of South Dakota HR specialists worked for employment services.
Human Resources Associations in South Dakota
Here are some of the human resources associations HR professionals in South Dakota can join. Being a member of an HR association offers human resources managers and specialists the opportunity to network with others in this field and keep up with what's going on in the HR world. They also have access to HR job opportunities.
Southeast South Dakota SHRM
Aberdeen Area Human Resource Association
Sioux Empire Society for Human Resource Management
Human Resource – South Dakota Municipal League
Brookings Area Human Resource Association
Human Resources Programs in South Dakota
University of South Dakota – Vermillion, SD
Program name: Bachelor of Business Administration with Focus on Human Resource Management
The BBA in Human Resource Management program is offered through USD's Beacom School of Business. This four-year program requires completion of 120 credit hours. The blended curriculum of business courses, pre-business courses and major-related courses include courses in human resource management; business statistics; compensation; workforce planning and selection; labor-management relations; training and development; and critical issues in human resources. The college also offers a BBA/MBA Fast-Track Option that allows students to earn the bachelor's and master's degree together by completing the required 153 credit hours.
Black Hills State University – Spearfish, SD
Program name: Bachelor of Science in Business Administration with Specialization in Human Resource Management
This four-year program helps students develop skills in the important areas of human resource management, including employment laws; recruitment, selection and training of employees; performance management and compensation/benefit packages. SHSU students have the advantage of small class sizes for better teacher/student interaction. Students learn through various teaching methods, including study-abroad opportunities; online and hybrid courses; service-learning projects; internships and traditional lectures. They also get to take field trips to human resource departments of different businesses in the area.
Mount Marty College – Yankton, SD
Program name: Bachelor of Science in Business Administration
This undergraduate program prepares students to work in a business setting and pursue a managerial position. It offers several areas of specialization. The Health Care Administration and the Management emphasis includes courses that help teach students about human resource management. In addition to completing the required coursework, students must also complete an internship. HR students can choose to complete their internships in a human resources department. Course include health care management; human resource management; international business; entrepreneurship; legal environment of business, and business ethics.
National American University-Rapid City, SD
Program name: Bachelor of Science in Business Management with a concentration in human resource management
NAU is a college that offers both on-campus and online programs. Their undergraduate business management program provides students with the tools and skills to obtain management positions in an office setting, including a human resource department as an HR manager or HR specialist. This school also occasionally offers a bachelor's degree in human resource management.