Human Resources Career and Degree Outlook in South Carolina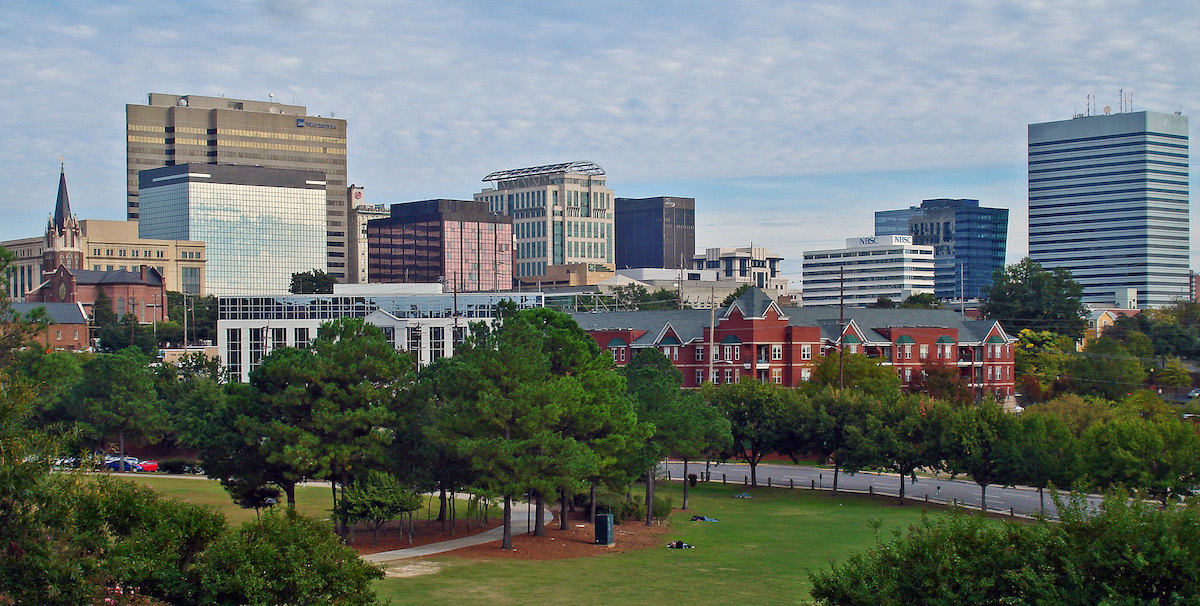 South Carolina is a great place to visit and an even better place to live. Between mild weather, beautiful countryside, a lower-than-average unemployment rate and its close location to the ocean, South Carolina is a popular state. South Carolina also had more than two million employees working statewide in various industries in 2015 as reported by the U.S Department of Labor. With a strong economy like this, there is a strong need for trained human resources professionals.
Human Resources Salary Information for South Carolina
The U.S. Bureau of Labor Statistics indicates that the wages earned by human resources professionals in South Carolina are lower than those earned by other HR professionals across the nation. The average annual wage for human resources managers nationwide was $126,700 while human resources managers in South Carolina earned $106,500.
Likewise, the average annual wage for human resources specialists nationwide was $66,790, and human resources specialists in South Carolina earned $57,590 annually. The amount of HR work experience and the employer can play as much a part of determining wages as the actual degree.
Education Requirements for Human Resources Professionals
Pursuing a career as a human resource professional in South Carolina requires earning the right degree and credentials. Human resource professionals fall into the category of human resource managers or human resource specialist. Human resource managers usually have a master's degree in human resource management or human resources while human resource specialists typically have bachelor's degrees in human resources.
Occasionally, an employer may hire an applicant with a lesser degree if the individual has sufficient experience working in a human resources environment. However, it's generally beneficial to have the higher degree for the best employment opportunities and highest wages. Human resources managers must be proficient in HR software and must have knowledge of benefits and compensation packages; federal, state, and local employment laws; recruitment and hiring processes, and OSHA requirements.
Human resources managers and specialists also have the option of obtaining certification as a way to demonstrate their expertise and competence in this field. Most employees don't require certification but may prefer it. Certification can generally be obtained by earning an HR degree, having work experience and passing a certification exam. Here are a few organizations offers HR certification.
HR Certification Institute
International Foundation of Employee Benefit Plans
WorldatWork
Recognition Professionals International
Society for Human Resource Management
Largest Employers of HR Professionals in South Carolina
With more than two million employees working throughout the state of South Carolina, there are many large industries, and large industries have the need for human resources professionals. While one company may have the need for only one or two HR employees, large companies may have an entire department of human resources professionals. Here are the ten largest employers of HR professionals in South Carolina.
Cryovac Inc – 23,000 employees
Michelin – 23,000
Sonoco – 20,000
Intertech Group – 15,832
KEMET Electronics – 15,000
BlueCross BlueShield of South Carolina – 11,000
BE&K Inc – 11,000
AVX – 10,800
Medical University of South Carolina – 10,540
Domtar – 10,000
Human Resources Associations in South Carolina
Human resources professionals who want to communicate with other HR professionals in other companies and even other cities can do so by joining some of the many human resources associations in South Carolina. Being a member of these associations also helps HR professionals be aware of new HR news, laws or trends. They can also get a heads-up on potential HR employment opportunities. Here are some HR associations in South Carolina.
South Carolina Association of Counties Human Resources
South Carolina Chamber of Commerce
South Carolina SHRM State Council
Gleams Human Resources Commission
Columbia Society for Human Resources Management
South Carolina Human Resources Division
Human Resources Programs in South Carolina
Candidates interested in earning a degree in human resources in South Carolina have a few schools from which to choose. These schools offer bachelor's degree programs, master's degree programs, certificates and several online options. Here are a fewla of the top colleges in South Carolina that offer human resources programs.
University of South Carolina – Columbia, SC
Program name: Master of Human Resources
This graduate program, offered through the Darla Moore School of Business, is available to applicants with a bachelor's degree with a 3.0 GPA. It requires completion of 45 credits and can be completed in 16 months. Students complete coursework, a 6-credit hour internship and may have the chance to study abroad. Courses in this program include labor relations; management of compensation; employment relations laws; financial policies; marketing management; and staffing issues. This program, nationally accredited by the SHRM, offers affordable tuition rates for in-state students and merit-based scholarships.
Clemson University – Clemson, SC
Program name: Bachelor of Science in Management with Emphasis in Human Resource Management
This undergraduate 120-credit program teaches students about business management while still allowing them to tailor their studies to meet their career goals. Students learn how to assess, hire and train employees; offers appropriate benefits and compensation; run the organization productively and ensure compliance with laws. After completing some pre-business courses, the student takes courses in public speaking; financial accounting concepts; organizational behavior; human resource management; corporate finance; and business strategy.
North Greenville University – Tigerville, SC
Program name: Master of Business Administration with Concentration in Human Resources
The MBA in human resources is a 36-credit graduate program that can be completed in 18 months. It's available as an online program, on-campus program or a hybrid. Students complete courses in strategic issues in human resources; international human resources; human resources compensation and benefits; organizational behavior; human resources management; human resources selection and placement; and issues in professional ethics.
Charleston Southern University – Charleston, SC
Program name: Bachelor of Business Administration with Concentration in Human Resource Management
The four-year undergraduate program can be completed both on-campus and online. Students must complete 63 major-related courses with the remaining being liberal arts courses for a total of 125 credits, which is the amount required for this degree. In addition to completing an internship, students complete courses in business ethics; legal environment of business; employee staffing; employee training and development; and labor relations.
Sources:
https://www.bls.gov/oes/current/oes131071.htm
https://www.bls.gov/oes/current/oes113121.htm
https://www.bls.gov/ooh/business-and-financial/human-resources-specialists.htm
https://www.bls.gov/ooh/management/human-resources-managers.htm