Ohio Human Resources Career and Salary Outlook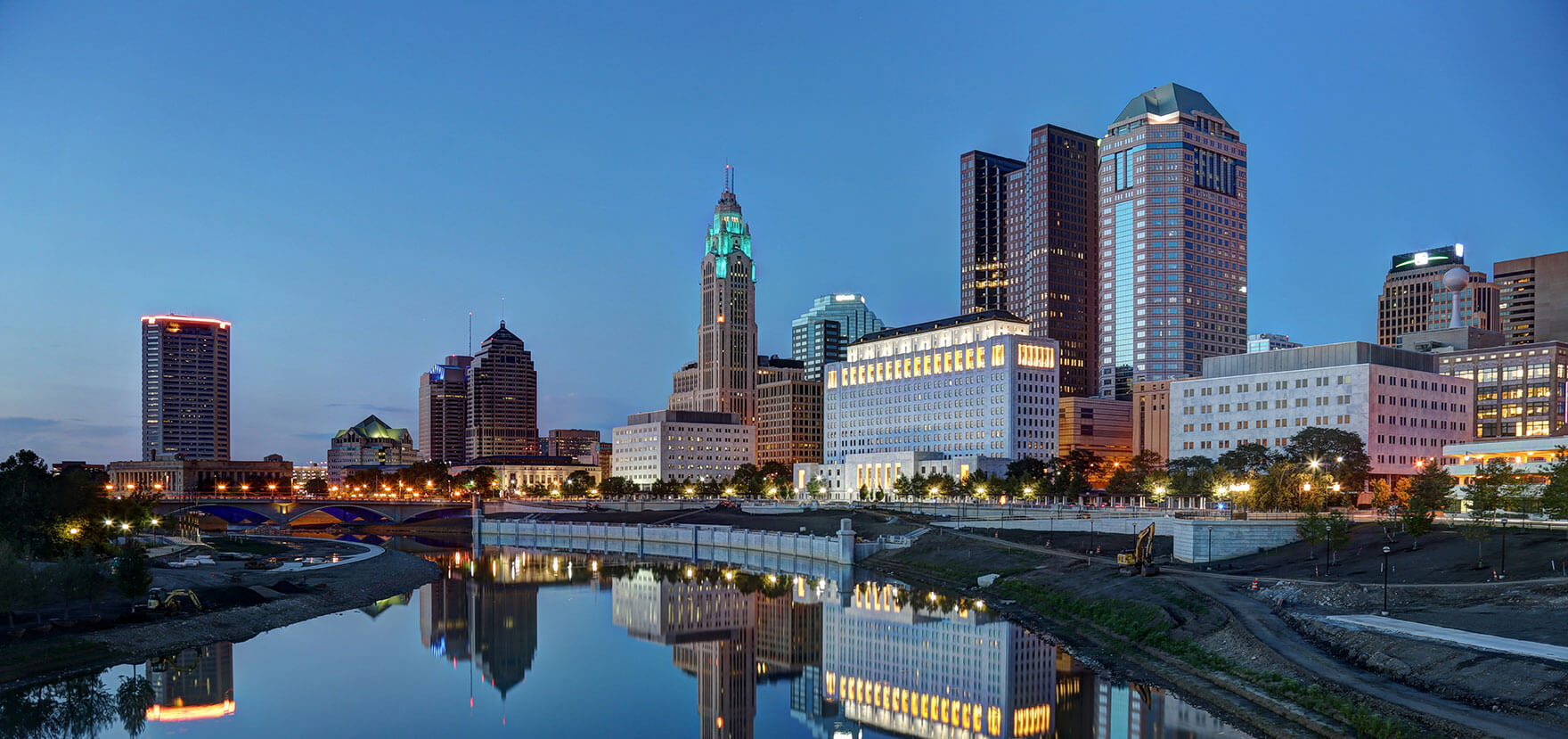 Ohio's economy has been steadily growing, and many believe that the nation's economy is only as strong as it is in Ohio. The state's main industries include automotive, steel, agriculture, small appliances and aerospace. With these industries contributing so much to the economy, it's easy to understand that this state would be a great state for
Human Resources professionals
to find work.
Overview
Unless it's a small family-owned business, almost every industry and organization has one or several human resources (HR) professionals on staff to help oversee the company's functions and ensure the company is as profitable and productive as possible. The size of the company typically dictates how many HR professionals will be part of the workforce.
One of the main duties of an HR manager is to recruit, hire and train employees. They go through job applications, contact potential employees, interview them and determine their eligibilities and qualifications for the job. They try to ensure the applicant's qualifications meet the job description. HR managers also have these duties.
Assist with mediations and disciplinary issues
Terminate employees when needed
Post job openings
Oversee and administer payroll
Create benefit and compensation packages
Meet with insurance companies and vendors
Consult with department supervisors on HR issues
Communicate with the media and the general public as the organization's representative
Human resources specialists have many of the same duties as the HR manager, but the HR manager oversees the HR specialist. Other duties of the HR specialists include doing background checks on potential employees, conducting employee orientations, contacting references, interviewing applicants, maintaining employee records, processing paperwork, communicating with employees on job duties, and discussing compensation packages and benefits.
Human Resources Salary Information for Ohio
Human resources professionals have the potential to earn very good wages in Ohio. As of a May 2017 report by the U.S. Bureau of Labor Statistics (BLS), human resources managers in Ohio earned wages ranging from $66,500 to $183,580 with the average annual wage at $117,990. This average wage is slightly lower than the national average, which was $123,510.
The average annual wage for human resources specialists was $61,370, and their wages ranged from $34,540 to $94,460. The average wage earned by human resources specialists is also slightly lower than the average annual wage earned by HR specialists nationwide, which was $66,220.
Education Requirements
Working as a human resources professional requires education, experience and possible certification. A human resources manager is typically required to have a master's degree. Some companies will hire a candidate with a bachelor's degree in human resources, finance, business administration, business management or education if the individual has some experience in the field.
If the applicant currently works for the company in the HR department, the employer may also consider this candidate for an HR manager position. Human resources managers should possess good customer service, communication and decision-making skills and also be comfortable working with people. Some HR managers start their careers working as human resources assistants, human resources specialists or labor relations specialists. Human resources managers should demonstrate proficiency and knowledge of the following.
Human resources software
Employment laws
OSHA requirements
Compensation and benefit plans
Insurance plans
State, local and federal employment laws
Employment issues such as equal employment opportunity, sexual harassment, etc.
Human resources specialists should have a bachelor's degree in human resources or a related field, but they may be hired with an associate's degree and some relevant work experience. The experience may be obtained by working in a human resources assistant or customer service representative. Certification may not necessarily be a requirement for employment but is usually looked on favorably by employers.
Certification is also a way for an HR candidate to demonstrate commitment, knowledge and expertise in the field. To be eligible for certification, the candidate must meet education and work experience requirements and pass a certification exam. Here are some organizations that offer certifications to human resources professionals.
HR Certification Institute
Society for Human Resource Management
International Foundation of Employee Benefit Plans
Job Prospects for Ohio
Job growth for human resources professionals is expected to be positive during the 2016-2026 decades. Job growth of 6.4% is expected for human resources specialists while a growth of 8.1% is expected for human resources managers. As of 2017, there were 19,960 human resources specialists and 4,310 human resources managers employed in Ohio.
The projected growth should result in about 1,280 new HR specialist and 350 new HR manager jobs created by 2026. Despite the growth HR specialists and managers are expected to see, employment of HR assistants is expected to decline in the coming years according to the BLS. Human resources positions available by some of Ohio's top employers include:
HR Manager/Recruiter
Human Resources Manager
Partner Resources Manager
Human Resources Associate
Employee Human Resources Manager
Labor Relations Officer
HR Business Manager
Largest Employers of HR Professionals for Ohio
Large companies typically have the most employees, which also results in needing the most amount of human resources professionals. If one were to Google "largest employers in Ohio", quite a long list would probably pop up because there are many industries in Ohio, and many of them have a large workforce. Here are some of the top employers in Ohio as well as the number of employees as of 2018.
| | |
| --- | --- |
| Kroger | 443,000 employees |
| Macy's | 148,300 employees |
| Convergys | 120,000 employees |
| P&G | 95,000 employees |
| Goodyear | 66,000 employees |
| L Brands | 59,100 employees |
| First Student | 58,000 employees |
| Marathon Petroleum | 44,460 employees |
| Sherwin-Williams | 42,550 employees |
| Cintas | 42,000 employees |
HR Associations for Ohio
Although human resources professionals must have extensive education and experience to fulfill their many duties, their education and training don't end once they're hired. In addition to keeping up with continuing education training courses, HR professionals are encouraged to join human resources associations as a way to keep up with HR laws, regulations and trends. These associations also give the professional the opportunities to network with others in the same position and learn of job opportunities in this field. Here are some of the many HR associations in Ohio.
Human Resources Association of Central Ohio
Greater Human Resource Association
The Northwest Ohio Human Resource Association
Employers Resource Association
Miami Valley Human Resources
Employers Resource Association Inc.
Columbus Area Human Resource Association
Greater Cincinnati Human Resources Association
Sources:
http://toledoshrm.org/
https://columbushr.shrm.org/
https://www.bls.gov/oes/current/oes113121.htm