Human Resources Career and Degree Outlook in North Dakota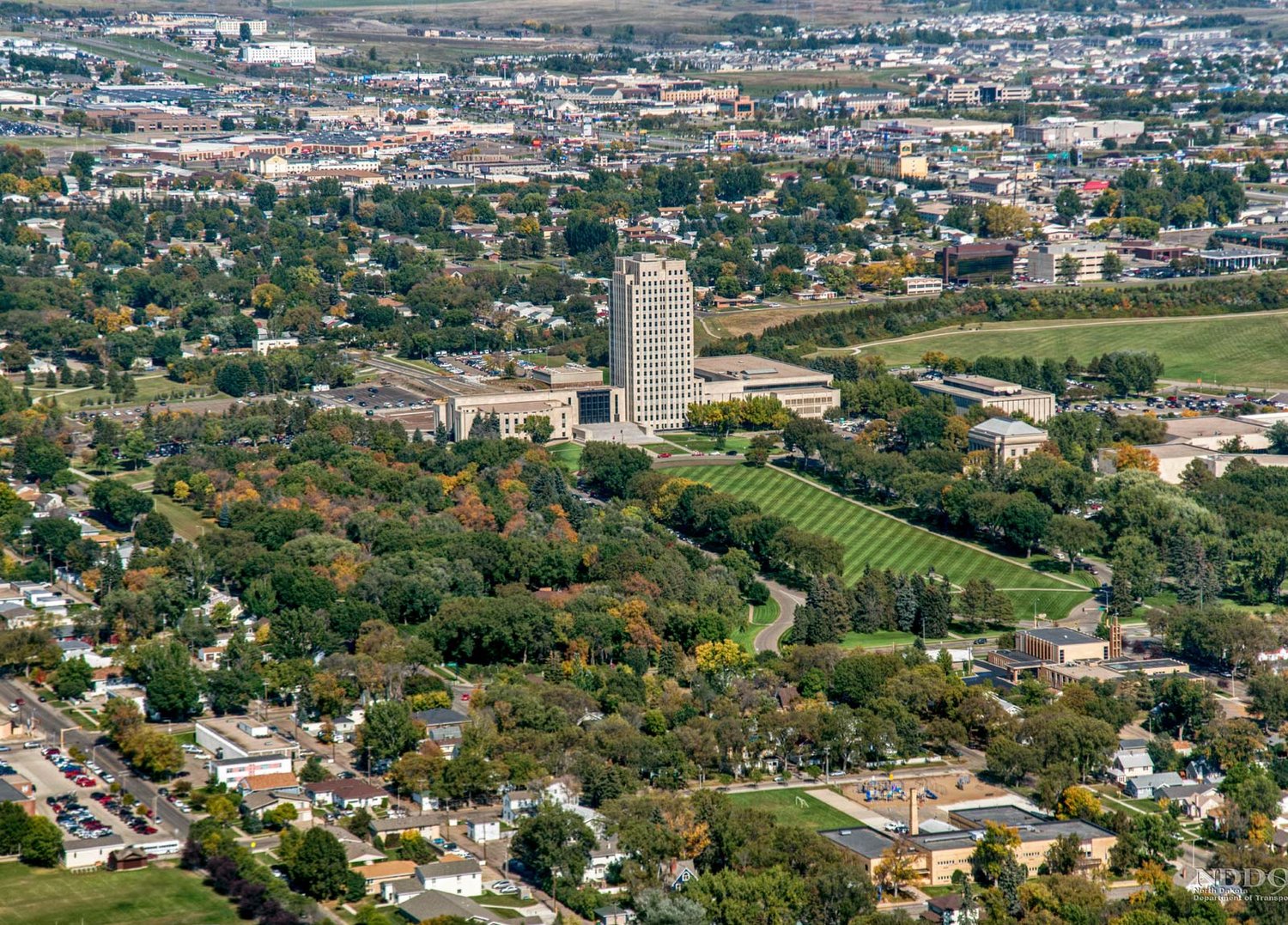 North Dakota's economy doubled in the decade of 2002-2012 and has continued to grow every year since then despite the way the national economy tends to fluctuate. U.S. & World Report ranked North Dakota 15th in the nation overall and 4th in terms of opportunities. Employment and job opportunities equate to more hiring. Any time businesses grow and increase their workforce, the need for qualified human resource professionals also grows. Fortunately, North Dakota has colleges that offer educational opportunities for aspiring human resource professionals.
Human Resources Salary Information for North Dakota
Human resource professionals in North Dakota earn very good wages, but they are slightly below the national average for these occupations according to a May 2018 wage report by the U.S. Bureau of Labor Statistics. Human resources managers in North Dakota earned an average annual wage of $118,130 while human resources specialists in North Dakota earned an average wage of $60,230.
The national average for these two occupations was $126,700 and $66,790, respectively. Factors such as geographic location, employer, degrees earned, certification and work experience can all affect earning potential. For instance, an HR manager with a bachelor's degree may earn a higher wage than one with a master's degree if the individual has many years of experience working in an HR department. A potential employer may also look favorably at an HR professional with several certifications.
Education Requirements for Human Resources Professionals
An individual aspiring to work as a human resource professional must have a degree in human resources or a related field. The related field may be a degree in business administration, finance or business management with a concentration in human resources management. Human resources managers usually have at least a bachelor's degree. Depending on the employer and the organization, the HR manager may be required to have a master's degree.
Human resources specialists usually have a bachelor's degree as well. However, companies may hire an individual with an associate's degree in human resources if the candidate has relevant work experience. Work experience is highly regarded in this industry. If an individual has several years of experience working in an HR department or in customer service, he or she may be hired with a lesser degree than one without little or no working experience.
Human resource managers and human resources specialists often have similar duties and are required to be knowledgeable of all aspects of human resource management. This includes laws regarding hiring, training, benefits and compensation packages, employment laws and OSHA regulations.
Largest Employers of HR Professionals in North Dakota
Within almost every organization, you will find at least one human resource professional. Here are the largest employers of HR managers or specialists in North Dakota as well as the number of employees at each company.
Scheels – 6,000 employees
TMI Hospitality – 4,000
Altru Health System – 3,800
North Dakota State University – 3,410
ICS– 3,250
Stallion Oilfield Services – 3,046
Varistar Corps – 2,760
Knife River – 2,730
Titan Machinery – 2,353
Basin Electric Power Cooperative – 2,300
Human Resources Associations in North Dakota
Below is a list of some human resources associations available to North Dakota human resources professionals. These organizations allow HR managers and specialists to network with other HR professionals throughout the state and keep current with HR laws and trends. Becoming a member of any of these HR associations can be very beneficial to HR professionals.
Central Dakota Human Resource Association
North Dakota SHRM Council
Fargo Moorhead Human Resource Association
Society of Human Resource Management
Human Resource Association
Human Resources Programs in North Dakota
There are not a lot of colleges in North Dakota that offer human resource programs, but the few that are available offer the choice of bachelor's degrees, master's degrees, certificate programs and even distance learning programs. These programs also prepare the student to take the SHRM certification exam. As a North Dakota resident, you are not limited to programs in your geographic area. There are also lots of online programs available to you.
Dickinson State University – Dickinson, ND
Program name: Bachelor of Business Administration in Human Resource Management
The bachelor's degree program at Dickinson State is a four-year program that requires students to complete at least 124 credits. The program is available both online and at the Bismarck campus. In addition to completing general education courses, pre-major courses and business core courses, the HR student will also complete major-related courses like business law; staffing and workforce diversity; human resource management; business ethics and critical thinking; business law; compensation management; and principles of marketing. Towards the end of the program, students are required to complete a cooperative education course and/or an internship.
DSU also offers a human resources management certificate program that can be completed either on campus or online. This program requires completing 16 courses through courses like human resource development; management and leadership; business ethics and critical thinking; and organizational behavior.
North Dakota State University – Fargo, ND
Program name: Bachelor of Science in Management with Human Resources Management Track
This undergraduate program teaches students about business management while also teaching them the important aspects of working as a human resource manager. The Bachelor of Science in Management with the Human Resources Management track is a four-year program that requires completing at least 120 credits. Credits are earned by completing a variety of courses, including general education courses, business courses, and human resource management courses.
Course topics might include foundations of management; compensation management; labor-management relations; negotiation and alternative dispute resolution; management information systems; legal and social environment of business; and human resource management. The B.S. in Management program also offers a track in supply chain management.
University of North Dakota – Grand Forks, ND
Program name: Bachelor of Business Administration in Human Resources Management
The BBA in Human Resources Management program at UND is an on-campus, 120-credit program that takes about four years to complete. This program provides students with the knowledge and skill to work in human resources management in charge of recruiting, hiring, training and compensating employees in an organization.
Course options include multinational management; strategic management; wage and salary administration; training and development; staffing recruitment and selection; human resource management; and organizational behavior. Students in this program can also take a minor in leadership. UND was ranked the 9th best Human Resource school by Study.com.
Sources:
https://myndsu.ndsu.edu/organization/humanresourceassociation
https://www.bls.gov/oes/current/oes131071.htm
https://money.cnn.com/2014/06/11/news/economy/north-dakota-economy/