North Carolina HR Education and Career Outlook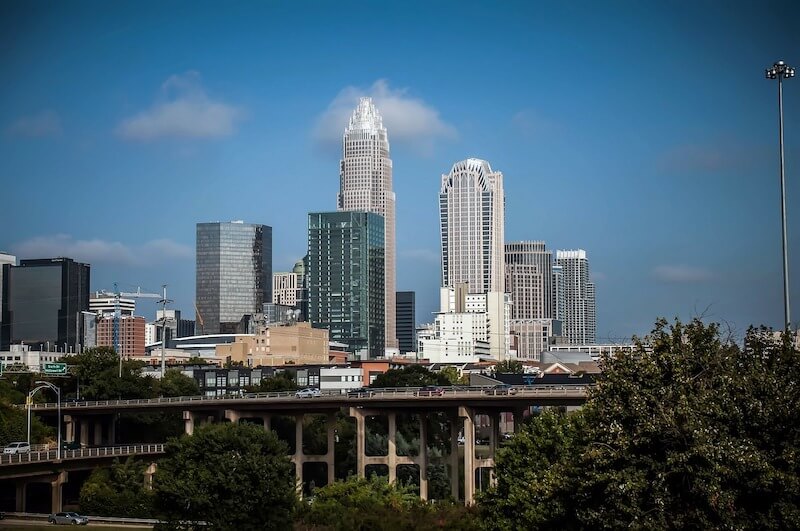 North Carolina's economy comes from several sources, including trade, transportation and utilities; professional and business services; leisure & hospitality; healthcare; government; construction and manufacturing to name just a few. In addition to having a low unemployment rate, North Carolina's economy is strong and has continued to generate jobs for the past eight years with the highest job growth in professional and business services. This consistent growth means new jobs and the need for
human resources professionals
to help keep the workforce strong and productive.
Overview
Human resources is a field that includes a or a group of professionals whose job is to help recruit and hire employees to help an organization function as efficiently, productively and profitably as possible. Almost every business or organization has a human resources (HR) department, although, the size of the department is generally determined by the size of the company.
A small business with only a dozen or so employees may only have one HR professional on staff while a large organization will generally have a large HR department consisting of an HR manager, HR specialists and possibly some HR assistants. An HR manager, who is generally in charge of the HR department, has the following duties.
Recruiting, interviewing and hiring employees
Coordinating with department members on job duties to match the employee with the position
Handling staffing issues such as mediation or disciplinary actions
Developing benefit and insurance packages
Creating and posting job openings
Supervising employee relations
Terminating employees when needed
Communicating with the media or the public as the company's representative
Meeting with vendors and insurance agents
Human resource specialists perform many of the same tasks as the HR manager, but the HR manager oversees everything. HR specialist's duties may include contacting references, processing paperwork, performing background checks; scheduling drug screenings and appointments; conducting employee orientations; maintaining employee records; distributing payroll and informing employees about compensation, benefits and time off.
Human Resources Salary Information for North Carolina
As of May 2017, North Carolina was the 16th-highest paying state for human resources managers according to the U.S. Bureau of Labor Statistics (BL). HR managers earned annual wages ranging from $71,800 to $195,850. Their average annual wage was $124,160, which is slightly higher than the national average of $123,510. Human resource specialists earned wages ranging from $36,020 to $99,920 during that same period. Their average annual wage of $64,180 was slightly lower than the national average of $66,220.
Education Requirements
Human resources managers usually have a master's degree in human resources, but some are hired with a bachelor's degree if they possess some related work experience. HR students usually major in human resources, business administration, business management, finance or even education with a focus on human resources. Human resource managers should be familiar with human resources software and must have knowledge of benefit and compensation packages; local, state and federal tax and employee laws and OSHA requirements.
Candidates applying for an HR manager position should have several years of experience working in an HR department. Some applicants with experience working as human resources specialists or labor relations specialists often have sufficient experience needed for an HR manager position. An HR specialist may be hired with an associate degree in human resources if he or she has relevant work experience. However, a bachelor's degree is usually the preferred degree level for HR specialists.
Certification is not a legal requirement and is usually not required as a condition of employment, but many HR professionals seek voluntary certification to demonstrate commitment and expertise to employers. Organizations that offer certification to HR professionals are International Foundation of Employee Benefit Plans, WorldatWork, Society for Human Resource Management and the HR Certification Institute.
Job Prospects for North Carolina
As of 2018, there were 3,860 HR managers and 15,840 HR specialists employed throughout the state of North Carolina, and the job prospects for human resources professionals in North Carolina are expected to be very good for the next several years. Job growth of 12,6% is expected or human resources managers between 2016 and 2026 while human resources specialists are projected to see a growth of 8.5%. Based on these numbers, about 480 new HR manager jobs and 1,350 new HR jobs should be created by 2026.
Human resources professionals have many tasks throughout their day with many having to do with the type and size of the company. An HR manager may have specific HR duties at one company while an HR professional may have specialized duties at another organization. Here are some human resources positions potential applicants may find with North Carolina companies.
Human Resources Manager
Office Manager
Agency HR Manager
Recruitment Manager
Regional Human Resources Manager
Employee Relations Advisor
HR Coordinator
Largest Employers of HR Professionals for North Carolina
It can easily be said that people looking for jobs in North Carolina have come to the right state because there are more than 1,000 companies headquartered in this state. Whether it's small companies or large businesses, this state is plentiful when it comes to job opportunities. Where there are jobs, there is also the need for human resources professionals. Here are some of the top companies in North Carolina and the number of employees they have on their workforce.
| | |
| --- | --- |
| Lowe's Companies | 290,000 employees |
| Bank of America | 211,000 employees |
| Compass Group | 181,632 employees |
| Tyson Foods | 114,000 employees |
| Total | 98,280 employees |
| VF | 69,000 employees |
| Hanesbrands | 67,800 employees |
| Lab | 52,000 employees |
| Quintiles Transnational Corp | 50,000 employees |
| Family Dollar | 47,500 employees |
HR Associations for North Carolina
In addition to having many career opportunities for human resources professionals, North Carolina also has many HR associations in which an HR professional can join. They're located throughout the state, so the individual can choose a convenient location. The HR associations offer the opportunity for HR managers and specialists to network with other HR professionals and learn about any HR news, continuing education, laws and even job opportunities. Here are some of many HR associations in North Carolina.
North Carolina State Council Society for Human Resource Management
Union County Human Resources Association
Charlotte Area Society for Human Resource Management
Raleigh Metro Society for Human Resource Management
North Carolina Healthcare Human Resources Association
Human Resource Management Association of Greensboro
Sources: