New York Human Resources Career and Salary Outlook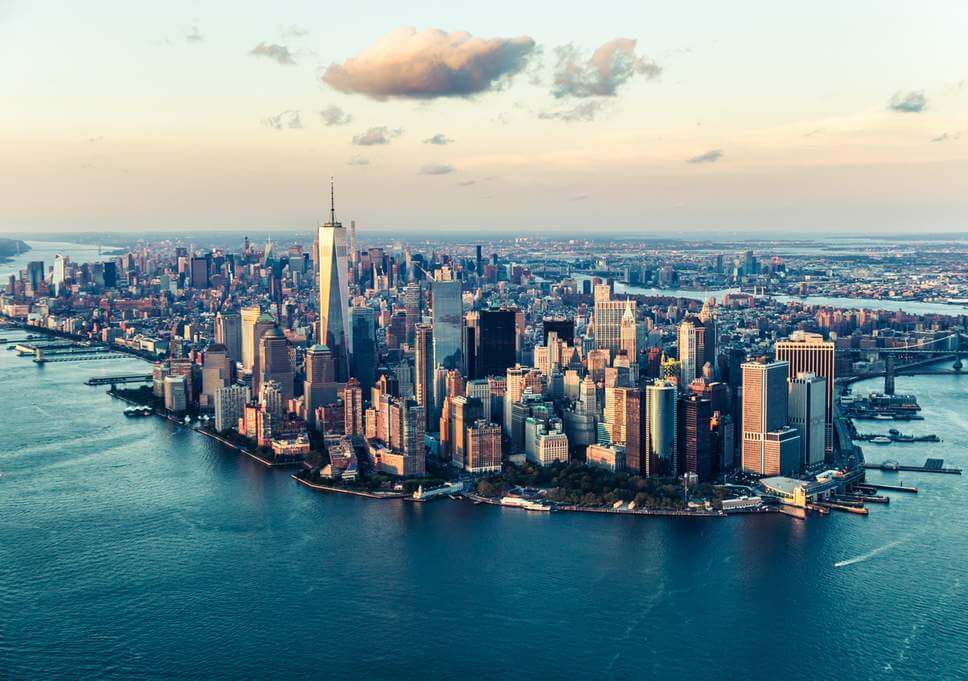 The State of New York's economy, which is determined by its gross state product of more than $1.6 trillion, ranks third in the nation behind only Texas and California. New York State's booming economy comes from agriculture, mining, manufacturing, crops, and services like healthcare, finance and entertainment. Despite job growth being slower than normal in certain areas, the unemployment rate has decreased, which means more work for most of the state. This equates to better job opportunities for Human Resources (HR) professionals.
Overview
Human resources professionals can generally be found in any industry. Human resources professionals are utilized to help oversee an organization's functions and help the company be productive. An HR department may consist of one human resource person and a human resource manager and several human resource specialists and assistants.
The human resource manager has many jobs with the main job being finding and putting together a good workforce. The HR manager has the following duties.
Creating job postings both internally and for the general public
Recruiting potential employees
Interviewing potential employees and determining their qualifications and eligibility for the job
Fitting the right employee with the job that best suits their talents
Assisting with disciplinary problems and employee/employer mediations
Administering payroll
Creating employee benefit and compensation package
Terminating employees
Meeting with vendors and insurance agents
Communicating with other department heads on HR concerns
Acting as a liaison between organization and media or public
Human resources specialists perform many of the same duties as the HR manager but under the supervision of the HR manager. The HR specialist may contact applicants and schedule interviews; do background checks; contact references; conduct employee orientations; go over compensation and benefits with employees; post job openings; organize and update employee records, process paperwork and discuss job duties with employees.
Human Resources Salary Information for New York
Human Resources Managers and Human Resources Specialists earn excellent wages in the state of New York. New York ranks as the 4th-highest paying state for HR managers and the 2nd-highest paying state for HR specialists according to the U.S. Bureau of Labor Statistics (BLS). As of May 2017, HR managers in New York earned annual wages ranging from $73,590 to more than $197,000 with the average yearly wage at $144,310. Annual wages for New York HR specialists range from $42,130 to $120,660, and their average wage was $75,730.
Education Requirements
Human resources managers may be hired with a bachelor's degree if they have some relevant work experience, but a master's degree is usually required to work in this capacity. The degree may be in human resources, business management, business administration, finance or even education. Work experience in the HR field is very important for employment. Many begin their careers working as labor relations specialists, human resources specialists or human resources assistants.
An individual who has worked in another industry as a customer service representative may also have the qualifications for an HR position. To be successful as an HR manager, the candidate should have good interpersonal, communication and decision-making skills as well as ability to work well with others. An HR manager should also have knowledge of OSHA requirements; employment laws and regulations; insurance plans; compensation and benefits packages; local, state and federal employment laws and various employment issues that may arise. They should also be proficient in human resources software.
A bachelor's degree in human resources or a similar field is usually required to work as a human resources specialist. An individual with an associate's degree and HR experience may also make a good candidate for an HR specialist position.
Although it may not be a requirement for employment, many HR professionals voluntarily obtain certification to enhance their resumes and improve their employment and wage potential. Candidates who meet the education and work requirements are eligible to obtain certification by passing a certification exam. Below are some organizations that offer certification, and each of these offer several certifications.
WorldatWork
International Foundation of Employee Benefit Plans
HR Certification Institute
Society for Human Resource Management
Job Prospects for New York
According to the BLS, New York has the 2nd-highest number of HR managers employed with about 10,290 employed in 2017. This state also has the 3rd-highest number of HR specialists employed with about 35,260 employed in 2017. The highest number of HR managers and HR specialists were employed in the New York-New Jersey-White Plains, NY-NJ metropolitan division. Human resources managers are expected to see employment growth of 12.4% during the 2016-2026 decade while human resources specialists should see a growth of 13.2% during that same time.
This growth should result in the creation of 1,350 new HR manager jobs and 4,440 new HR specialist jobs by 2026. There are a variety of human resources jobs available in New York. Some of the positions include:
Senior human resources manager
Human resources/office manager
HR business partner/generalist
HR regional manager
Human resources manager
HR manager/deputy director
HR coordinator- corporate
HR & Recruiting manager
HR Recruiting specialist
Union benefits specialist
Human resources specialist
Largest Employers of HR Professionals for New York
With New York being such a populous state, it's not surprising there are many large industries throughout the state. Because of the large size of several of these companies, many of them have a large HR department to help with the running of the organization. Here are some of the top companies in New York as well as the number of employees they have.
| | |
| --- | --- |
| IBM | 380,300 employees |
| PepsiCo | 264,000 employees |
| JP Morgan Chase & Co | 249,257 employees |
| Citi | 214,000 employees |
| Verizon | 163,400 employees |
| ABM Industries | 110,000 employees |
| Pfizer | 96,500 employees |
| Ichan Enterprises | 90,980 employees |
| Philip Morris International | 79,500 employees |
| Omnicom | 78,500 employees |
HR Associations for New York
Human Resources Associations are available throughout the state of New York for HR professionals. Being a member of an HR association provides these individuals with ways to network with other HR professionals and learn about new HR trends, regulations and general news. The members also have access to potential job opportunities in the HR field. Here are a few of the HR associations offered in New York.
New York City SHRM
NYC Human Resources Association
New York State Council SHRM
Central New York Society for Human Resource Management
New York HRPS
North Country Human Resources Association, Inc.
Capital Region Human Resource Association
Buffalo Niagara Human Resource Association
Sources:
https://www.bls.gov/ooh/management/human-resources-managers.htm
https://www.bls.gov/oes/current/oes113121.htm