New Mexico Human Resources Career and Salary Outlook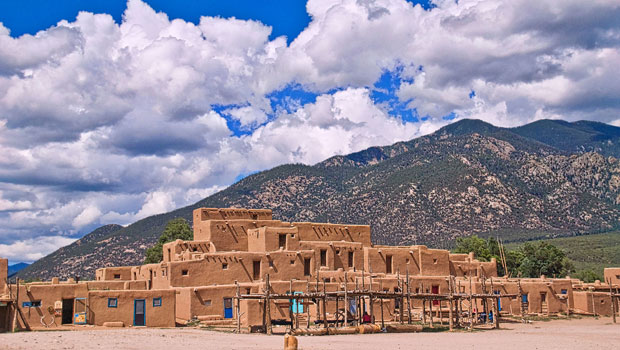 Despite New Mexico being ranked on the bottom of U.S. economies for productivity by Forbes in 2017, this state has several industries believed to make its economy surge in the next few years. These industries, which include energy; tourism and food; aerospace and defense; distribution, logistics and transportation; advanced manufacturing; digital media and film production; and administrative and federal government, will provide employment for many individuals employees. When you're hiring new workers, there's also a need for human resources professionals.
Overview
Human resources (HR) professionals generally fall in the categories of human resources managers, human resources specialists and human resources assistants. You're generally going to find HR professionals in almost any company. The size of the company and the company's needs generally dictate the size of their HR department.
A small company may have one HR manager while a larger company may employ an HR manager and a couple of HR specialists. It's not uncommon for a large organization to have a full staff of HR professionals with the HR manager overseeing the entire HR department. The HR manager typically has the following duties.
Overseeing the workforce to maximize efficiency and match employees with the best job
Hiring, recruiting and training employees
Collaborating with management on issues like equal employment, sexual harassment, mediations or disciplinary actions required
Creating employee benefit and insurance packages
Meeting with vendors and insurance companies
Consulting with department heads regarding job postings and promotions
Discussing job postings with employees
Interviewing potential employees or current employees regarding promotions
Overseeing payroll
Act as company representative with media and the public
Overseeing and administering training programs
Human resources specialists have many of the same duties as the HR manager, but the HR manager has the final say. The HR specialists may have these responsibilities.
Contacting references and doing background checks
Scheduling drug screenings
Maintaining employee records and processing paperwork
Informing employees job duties, payroll, pay increases and benefit packages
Conducting new employee orientations
Interviewing potential employees
Large organizations often utilize the services of human resources assistants. The HR assistants often perform administrative duties and assist the HR manager and HR specialist with filing, making copies, distributing paperwork throughout the organization, answering phones and making appointments.
Human Resources Salary Information for New Mexico
Human resources managers in New Mexico earned wages ranging from $57,050 to $147,010 with the average annual wage at $95,350. Their average hourly rate was $45.84. Human resources specialists' wages ranged from $32,930 to $92,610 with the average annual wage at $59,420. Their average hourly wage was $28.57.
The average yearly wages earned by HR managers in New Mexico ($95,350) was lower than the national average of $123,510. Likewise, the average wages of New Mexico HR specialists ($59,420) was lower than the national average of $66,220. These numbers came from a May 2017 wage report by the U.S. Bureau of Labor Statistics (BLS).
Despite the HR professional wages being below the national average, some areas showed good wages and employment levels. Human resources specialists in Los Alamo County nonmetropolitan area had the second-highest wages in the nation.
Education Requirements
Human resources professionals are required to have a degree. While some HR managers may be hired with a bachelor's degree, others may be required to have a master's degree. The bachelor's degree may be in human resources, information technology, business management or finance. The master's degree may be in human resources, labor management or business administration. The master's degree program typically includes courses in conflict management; compensation and benefits packages; leadership and management; communication and technology; and business law.
Bachelor's degree programs include courses like compensation management; labor relations; human resource development; staffing and workforce diversity; business law and ethics; and human resources. Both programs typically require the student to complete a supervised internship in an HR department to obtain hands-on training. In addition to completing the degree, aspiring HR managers should have a few years of experience working in an HR department.
HR specialists generally have a bachelor's degree but may be hired with an associate's degree in human resources and relevant work experience. The work experience may come from working in an HR department or in customer service. Many HR managers obtain their experience by first working as an HR specialist for a few years.
HR Job Prospects for New Mexico
There were about 550 HR managers and 2,470 HR specialists employed in New Mexico in 2017. The bureau predicts that HR managers should see a job growth of 7.7%, and HR specialists should see a growth of 4.9% during the decade of 2016-2026. This should result in about 40 new HR manager jobs and 120 new HR specialist jobs. While there is not a large number of HR professionals employed in New Mexico, some areas have more than others.
The BLS reports that the Los Alamo County nonmetropolitan area had the highest concentration of human resources specialists' jobs in 2017. Human resource departments typically hire HR managers, HR specialists and HR assistants, but also offer other positions dealing with human resource issues. As of November 2018, Indeed posted 160 HR manager positions and 74 HR specialists positions in New Mexico on their site. Some of the postings HR professionals might find include:
Human Resources Director
Compensation Manager
HR Programs Specialist
Administrative Assistant
Talent Development Specialist
HR Benefits Projects Specialist
Recruitment Coordinator
There are also organizations that offer certification to HR professionals. Certification is not usually a requirement, but many HR professionals choose to obtain certification to enhance their resume and improve their career opportunities.
HR Certification Institution
WorldatWork
The Society for Human Resource Management
International Foundation of Employee Benefit Plan
New Mexico's Largest Employers of HR Professionals
Often the largest employers are the ones that have the largest human resources department. Here are the top ten largest employers in New Mexico followed by the number of employees in each establishment.
| | |
| --- | --- |
| Los Alamos National Security LLC | 11,000 employees |
| The University of New Mexico | 7,930 employees |
| Presbyterian | 3,720 employees |
| Ernest Health | 3,644 employees |
| New Mexico Department of Health | 3,250 employees |
| Lovelace Health System | 3,183 employees |
| San Juan Regional Medical Center | 2,306 employees |
| Ambercare | 2,000 employees |
| Santa Fe Public Schools | 1,908 employees |
Associations for New Mexico
Human resources professionals can gain some insight into the profession and find some valuable resources by joining human resource associations. Membership allows them to communicate with other HR professionals, learn about job openings and keep abreast with current laws and regulations.
Society for Human Resource Management of New Mexico
HRMA of New Mexico
Northern New Mexico Human Resource Association
Southern New Mexico SHRM
New Mexico Association of Counties
Sources:
https://www.bls.gov/ooh/management/human-resources-managers.htm
https://www.bls.gov/ooh/business-and-financial/human-resources-specialists.htm#tab-4