Human Resources Career and Salary Outlook in Nebraska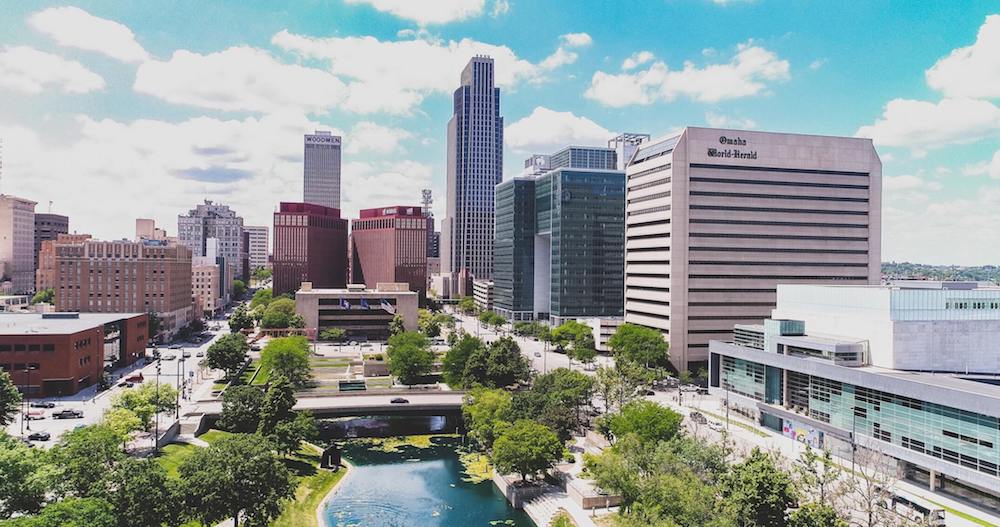 The Nebraska economy continues to be at an upward trend, with the employment rate going up and unemployment going down. Although Nebraska excels in its production of agriculture and crop, this state can also boast of other industries, like healthcare, food processing, manufacturing, mining and public services. Nebraska's job market has been one of the best in recent years, making human resources professionals in demand to ensure the businesses operate smoothly.
Overview
Human resources (HR) professionals include a group of workers that include human resources managers, human resources specialists and even some human resources assistants. HR managers oversee the entire HR department. Larger companies may have an entire HR department while a smaller company may just utilize the service of an HR manager. An HR manager's main duty is to recruit, hire and train new employees, but they also have many other duties.
HR managers put together employee benefit packages; work with department managers regarding workplace issues; handle payroll; supervise support staff, act as the middleman between managers and employees and initiate training manuals. Human resources specialists have many of the same responsibilities as the human resources manager, but the manager oversees the specialist.
HR Salary Information for Nebraska
Human resources managers earned wages ranging from $65,040 to $197,720 with the average annual wage of $123.510 as reported by the U.S. Bureau of Labor Statistics in May 2017. HR managers saw an average hourly rate of $59.38. Human resources specialists earned an average annual wage of $66,220 with wages ranging from $35,810 at lowest 10% to $103,750 from the top 90%. HR specialists saw an average hourly rate of $31.84.
Factors like experience, training, degrees and certifications earned, location and employer can all affect the earnings of human resources professionals. The following list of wages for HR professionals throughout the state demonstrate how wages can fluctuate from one city to the next.
HR manager wages in Lincoln, NE – $91,550
HR manager wages in Central NE nonmetropolitan areas – $96,760
HR manager wages in Northeast NE nonmetropolitan areas – $96,320
HR manager wages in Omaha-Council Bluffs, NE – $112,430
HR manager wages in Sioux City, IA-NE-SD – $104,770
HR specialist wages in Lincoln, NE – $52,740
HR specialist wages in Central NE nonmetropolitan areas – $52,490
HR specialist wages in Northwest NE nonmetropolitan areas – $50,670
HR specialist wages in Southeast NE nonmetropolitan areas – $51,190
HR specialist wages in Omaha-Council Bluffs, NE – $63,760
HR specialist wages in Sioux City, IA-NE-SD – $50,510
Education Requirements
A career as a human resources professional requires completing at least a bachelor's degree in human resources, business, finance or a related field. This four-year program includes general education courses as well as core courses like employment law; staffing and employment practices; health and safety in the workplace; labor/management relations; and social psychology. Students also complete a supervised internship in the final semester.
Human resources master's degree programs may focus on human resources, human resources management, organizational leadership or a related field. Course topics in this program include labor law; human resource functions; compensation and benefits; collective bargaining and human resources management. The master's degree program also helps the student focus on the business and managerial side of human resources.
Although it's not required, many human resources professionals choose to obtain professional certification. To obtain certification, the candidate is usually required to have earned the degree, obtained work experience and pass a certification exam. The Society of Human Resource Management and the HR Certification Institute offer the following certifications.
Professional in Human Resources
Senior Professional in Human Resources
Global Professional in Human Resources
Human Resource Management Professional
Human Resource Business Professional
Society of Human Resource Management – Certified Professional
Society of Human Resource Management – Senior Certified Professional
Job Prospects for Nebraska
Human resources professionals working in Nebraska should have excellent career opportunities. There were about 820 HR managers and 4,430 HR specialists employed in Nebraska in 2017. The BLS predicts that HR managers should see an employment growth of 12.9%, and HR specialists should see a 10.5% job growth between 2016 and 2026.
These numbers, which are higher than that national average, should result in 100 new HR manager jobs and 470 new HR specialist jobs created by the year 2026. U.S. News & World Report ranks HR specialists No. 12 among best business jobs and No. 54 among the 100 best jobs.
Largest Employers of HR Professionals for Nebraska
Some of the largest employers in Nebraska also happen to be the ones with the highest number of human resources professionals working for them. The largest employers of HR professionals in Nebraska include:
Affutt Air Force Base – 9,584 employees
Nebraska Medicine – 9,000 employees
Health & Human Service Dept – 5,800 employees
University of Nebraska Medical Center – 5,600 employees
Nebraska Medicine – 5,400 employees
Tyson Fresh Meats – 5,000 employees
Nebraska Medicine – 4,266 employees
Ferrell Gas – 3,908 employees
Associations for this State
Human resources professionals who want to expand their knowledge of the field and stay abreast of human resource trends and laws have many associations they can join. As members of these associations, the HR professional can network with other, attend workshops and learn of new career opportunities.
Central Nebraska Human Resource Management Association
Human Resource Association of the Midlands
SHRM Nebraska State Council
Great Plains Human Resource Management Association
Lincoln Human Resource Management Association
Nebraska Society for Human Resource Management
Sources:
https://www.bls.gov/ooh/management/human-resources-managers.htm