Human Resources Career and Salary Outlook in Montana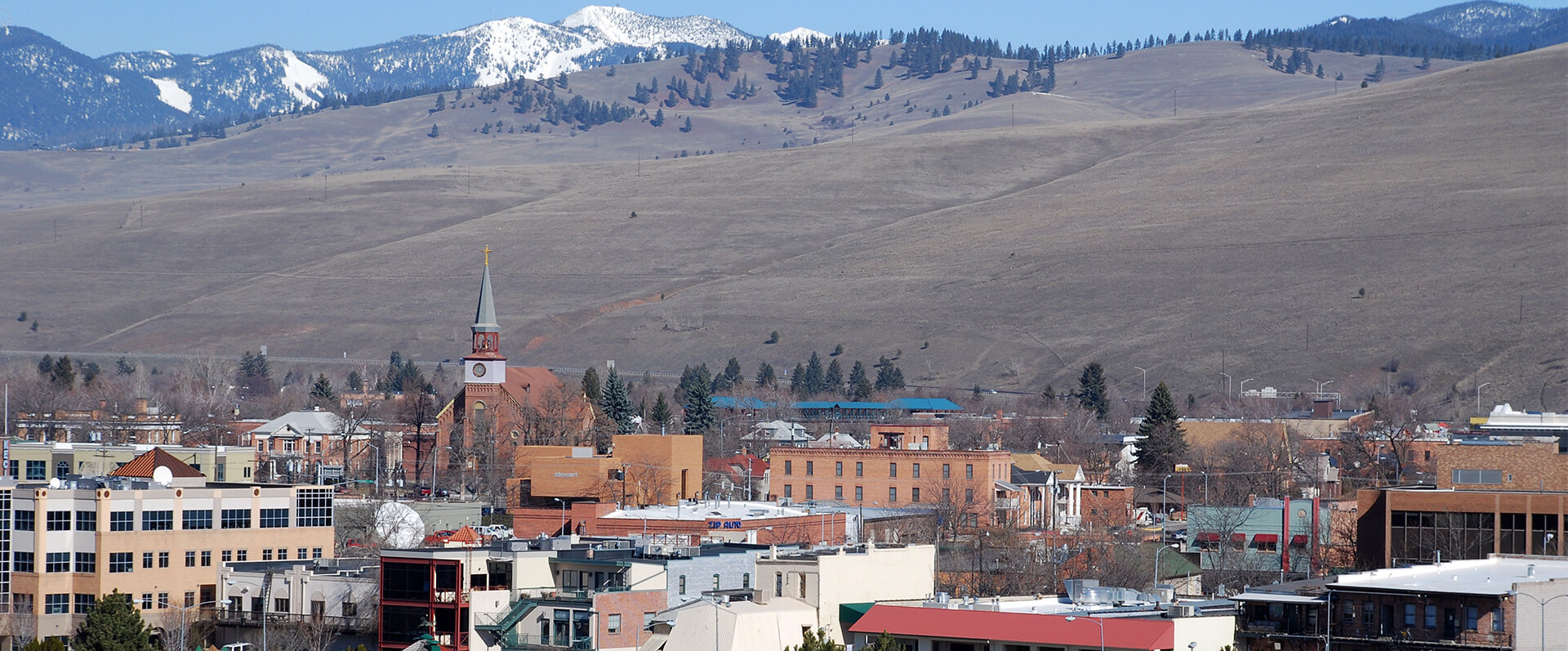 Montana's main industries are agriculture, tourism and traveling, mining and timber. Agriculture brings in about $2 billion annually, making it very important to the state. These particular types of industries don't generally require a lot of human resources professionals, which might explain why Montana has so many fewer HR professionals employed than other states. However, there is still a demand for HR professionals in this great state.
Overview
Human resources (HR) professionals are typically needed in all types and sizes of businesses unless it's a small "Mom & Pop" family business. Human resource professionals may be either human resources managers or human resources specialists. Although their duties are very similar, HR managers are in charge and oversee the duties of the HR specialists. The HR managers also perform more of the managerial duties with the specialists assisting and taking care of paperwork and similar documentation.
If you've ever been hired by a company, you're probably familiar with an HR department because it was probably an HR professional who interviewed you, recruited you and provided you with employment and employee benefit information. The human resources department of a company is often the department that keeps a business running smoothly and efficiently. These are just a few of the many duties of an HR manager.
They also act as a liaison between the employees and management and collaborate with department managers regarding employment issues like equal employment opportunities. HR professionals take care of employee payroll, create employee benefit packages and may be in charge of firing employees or initiating disciplinary actions.
Human Resources Salary Information for Montana
The U.S. Bureau of Labor Statistics (BLS), who reports wages for different occupations and states, reports that human resources managers in Montana earned an average annual wage of $98,010 as of May 2017. Human resources specialists earned average wages of $54,310 that same year. HR manager wages range from $62,680 for the lowest 10% and $135,010 while HR specialist wages ranged from $33,350 to $84,240 in 2017.
Wages can be affected by education, work experience, location, training and employer. Location is probably the factor that has the most impact on wages. An example of how wages can be affected by location can be found below in the list of wages for ten different cities in Montana These figures came from a September 2018 Salary.com wage report. As you can see, there is a substantial difference between the wages for HR managers in Boulder, MT and the wages in Marion, MT.
Boulder – $83,346
Denton – $85,917
Cameron – $86,823
Livingston – $89,204
Buffalo – $90,489
Savage -$92,482
Glendive – $93,772
Forsyth – $95,062
Laurel – $96,070
Marion – $99,228
Education Requirements
Becoming a human resource professional generally requires having at least a bachelor's degree in human resources or a similar field. Human resources managers and human resources specialists both usually have a bachelor's degree. HR managers may have master's degrees if they wish to pursue leadership positions. Some employers may require their HR managers have a master's degree. Human resources manager students may take the following courses in baccalaureate human resources management programs.
Payroll Accounting
Accounting Principles
Risk Management, Safety and Security
Organizational Training and Development
Employment Laws and Practices
Employment and Compensation Strategies
In addition to earning the degree, human resources professionals can also choose to obtain certification. Certification is not a requirement for employment, but many employers prefer candidates who are certified because it signifies the candidate's commitment and knowledge of the field. These are just a few of the several agencies that offer certification to human resources professionals.
Human Resources Certification Institute
WorldatWork
The Society for Human Resource Management
International Foundation of Employee Benefit Plans
It's important that students and graduates not be confused between human resources certificate and human resources certification. A human resources certificate is a training program that results in a certificate of completion. It's just a certificate stating that the student completed the program. A human resources certification is a credential that is earned by the candidate.
In order to obtain certification, the individual must earn the required degree, have work experience and pass a certification exam. Most certifications are only valid for one or two years. In order to maintain certification, the human resources professional must complete continuing education courses. The certification and recertification requirements may vary by organization.
Job Prospects for Montana
According to the BLS, there were about 190 human resources managers and 1,370 human resources specialists employed in Montana in 2018. Although this number is much lower than other states, the HR professionals are looking to see a job growth very similar to other states. The bureau predicts that Montana human resources managers should see a job growth on 10.2%, and human resources specialists should see a 6.2 increase in jobs.
This predicted growth should result in about 80 new HR specialist jobs and 20 new HR manager jobs by 2026. Of all 50 states, Montana has the second-lowest number of HR managers employed and the sixth-lowest number of HR specialists employed. An interesting fact is that in 2017, the human resources specialist was listed as the 5th-best job in Montana for college graduates.
Largest Employers of HR Professionals for Montana
Here are the largest employers in Montana as well as the number of employees for each company.
Benefis Health System – 3,200 employees
Blackfeet Tribe – 3,000 employees
St. Patrick Hospital & Health – 3,000 employees
State of Montana – 2,610 employees
Washington Corporations – 2,567
Town Pump – 1,871 employees
Kalispell Regional Healthcare – 1,800 employees
First Interstate BancSystem Inc – 1,721 employees
Billings Clinic – 1,700 employees
The Waggoneers Trucking – 1,400 employees
Associations for Montana Human Resources Professionals
Human resources professionals who have wished they knew other HR professionals they could talk to, share work experiences or obtain knowledge have the option of joining human resources management associations. These associations are valuable because HR professionals can network with each other and keep each other aware of new laws and HR trends and just a way to learn more about professionals who share the same interests. Montana has several associations for human resources professionals.
Montana State Council Society for Human Resources Association
Gallatin Valley Human Resources Association
Middle Tennessee Society for Human Resource Management
Vermont Human Resource Association
Mile High Society of Human Resource Management
Sources:
https://www.bls.gov/ooh/management/human-resources-managers.htm
https://www.bls.gov/oes/current/oes113121.htm