Human Resources Career and Salary Outlook in Missouri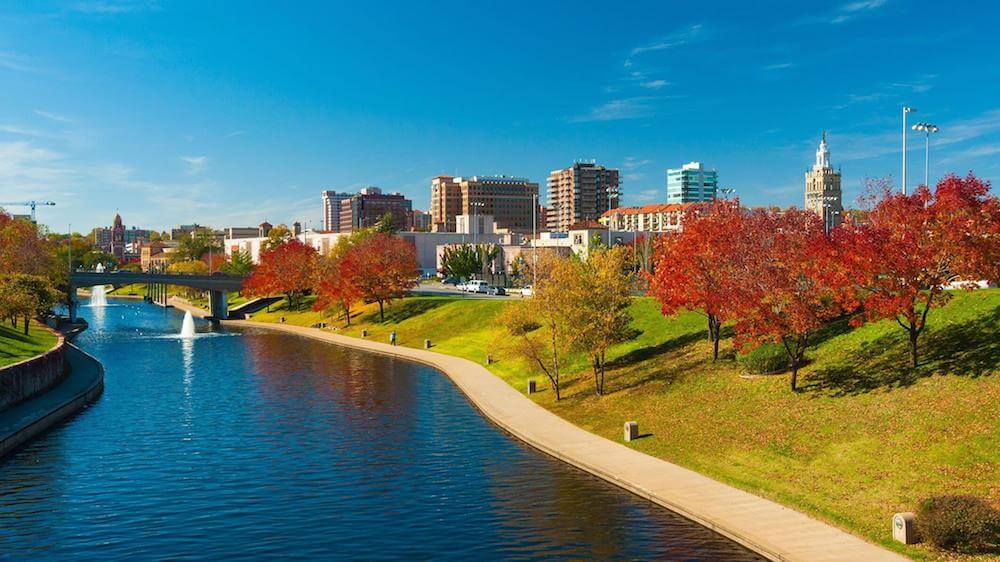 Birthplace of ice cream cones, ice tea and Aunt Jemima pancakes, Missouri is also a state that's ranked No. 10 for fiscal stability and No. 15 for quality of life. One of the things that makes the quality of life so good in Missouri is its unemployment rate, which is the lowest it's been since 2000. The low unemployment rate means more employment, which requires more qualified human resources professionals, including human resources managers and human resources specialists.
Overview
Human resources (HR) managers have different duties with different companies. The size of the company and the size of the HR department has a lot to do with the HR manager and HR specialist duties. Labor relations directors, employee relations managers, payroll managers, labor directions directors and recruiting managers are some titles that are also used to describe human resources managers. The HR manager and specialist have very similar duties, but the HR manager is in charge and oversees the HR specialists.
Their duties include processing payroll; creating and implement employee benefit packages; working with department managers on employment issues; supervising specialist and support staff; overseeing the recruiting, hiring and training of new employees; acting as liaison between management and employees; creating training manuals; administering employee-related services; assessing worker productivity and making recommendations, and consulting with top executives regarding the company's strategic goals.
Human Resources Salary Information for Missouri
As of May 2017, human resources managers earned wages that ranged from $67,540 to $183,830 with an average annual wage of $119,950. Human resources specialists earned wages ranging from $34,840 to $103,170 with an average annual wage of $63,910. Certain factors can affect an HR professional's wages, such as degree earned, training, years of experience on the job, employer and geographic location.
A potential employer might offer a higher wage to an HR manager with a master's degree than one with a bachelor's degree. Experience in this field can also garnish a higher wage because it means less training is required. An example of how location can affect wages can be seen with the list below of wages in ten different Missouri cities.
Anderson – $89,337
Cassville – $91,365
Durham – $92,471
Fairfax – $93,709
Kelso – $94,217
Hannibal – $95,476
Glenwood – $96,001
Tipton – $97,621
Saint Louis – $99,289
Education Requirements
The educational requirements for human resources professionals often depend on the employer. While a bachelor's degree in human resources, business, labor relations, education or a related field is usually the minimum requirement for HR managers, some employers prefer their HR managers possess master's degrees. Even if a graduate degree is not required, some candidates choose to pursue a master's degree to put themselves in better positions for high-level or leadership positions.
Students in an HR bachelor's degree program may have courses in human resource management, labor relations, employment law for business, occupational training, compensation and benefits, labor laws and management principles. Students are generally required to complete an internship as part of the program requirements.
Human resources specialists usually have a bachelor's degree in human resources but may also be hired with an associate's degree and work experience. Many human resources managers have started their careers as human resources specialists. Course topics for a human resources specialist program are often similar to the HR manager program because the duties are very similar. Human resources management undergraduate and graduate programs are offered at various colleges and universities as well as through distance learning.
As a way to make their resumes really stand out, many HR managers and specialists obtain voluntary certification. To be eligible for certification, the candidate must have completed the degree requirements, have work experience and pass the certification examination. Certifications can be obtained through the following organizations.
The Society for Human Resource Management
International Foundation of Employee Benefit Plans
WorldatWork
HR Certification Institute
There are various certifications that HR professionals can obtain. The HR Certification Institute, for instance, offers a series of eight different certifications.
Job Prospects for Missouri
There are currently about 1,900 human resources managers and 9,840 human resources specialists employed in Missouri. Both human resources managers and human resources specialists working in Missouri are predicted to see an employment growth higher than the national average according to the bureau. An employment growth of 9.7% is expected for HR managers, and a growth of 9.1% is expected for HR specialists.
This potential growth should result in about 180 new HR manager and 890 new HR specialist jobs created by the year 2026. There are more than 1,040 job postings for HR managers and more than 300 postings for HR specialists on Indeed.com as of September 2018.
Largest Employers of HR Professionals for Missouri
Missouri is a state with many different industries, each of which needs human resources professionals to help bring in qualified workers and keep the business making a profit and the employees happy. Here are the ten largest employers of HR professionals in Missouri.
Ascension Health Inc – 109,000 employees
Emerson – 103,500 employees
O'Reilly Auto Parts – 74,580 employees
Enterprise Holdings – 68,993 employees
Edward Jones – 36,000 employees
Anheuser-Busch – 30,849 employees
Centene – 30,500 employees
Hallmark – 27,000 employees
Express Scripts – 25,600 employees
Amdocs – 25,561 employees
Associations for Missouri Human Resources Professionals
Human resources management associations are a great way for HR professionals to keep abreast of what's going on in the HR world. There are many associations that Missouri HR professionals can join either in the state or in specific areas of the state. HR professionals can use these associations as a way to network with others in the field, share workplace experiences or even learn of new job opportunities.
With the constantly changing laws, it's important the HR professionals be apprised of every law in effect, and HR management association memberships are a great way to do so.
Institute of Human Resource Management
Human Resources Management Association of Northwest Missouri
Missouri State Council for the Society for Human Resources Management
Springfield Area Human Resources Association
Human Resources Association of Central Missouri
Sources:
https://www.bls.gov/ooh/management/human-resources-managers.htm
https://www.bls.gov/oes/current/oes113121.htm