Mississippi Human Resources Career and Salary Outlook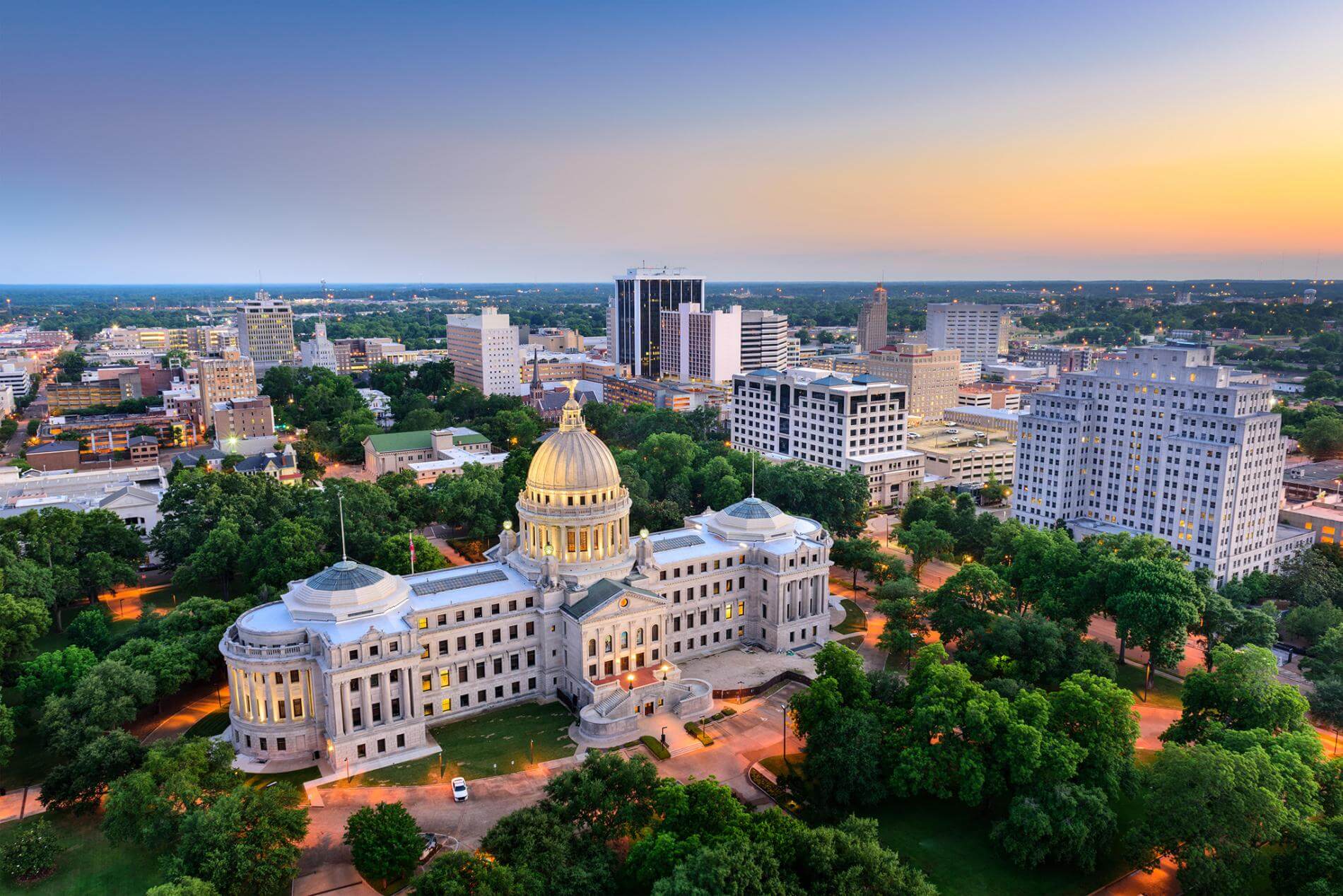 Mississippi is a state where the economy has continued to grow over the past couple of years. Any time the economy is growing, businesses are hiring new workers, which bodes well for those working in the human resources department. Mississippi is smaller than other states in terms of sizes of businesses yet continues to attract many newcomers.
Overview
Human resources (HR) managers and human resources specialists are educated and trained professionals who work in the human resources department of a business. They are generally found in large businesses because they're services are needed to provide the company with quality employees and appropriate employee benefit packages. When a potential employee comes to visit a business in hopes of getting hired, the HR department is where the visit begins. Here are some of the many duties of an HR manager or HR specialist.
Recruiting, hiring, training and terminating employees
Creating employee benefit packages
Collaborating with department managers on employment issues
Supervising support staff
Handling and delivering payroll
Approving pay raises, promotions and vacation time
Acting as a liaison between employees and management
Handling mediation and disciplinary issues
Developing training programs and setting up training sessions
Depending on their main duties and the company in which they work, HR managers may also be referred to as payroll managers, labor directions directors, staffing managers, recruiting managers and employee relations managers.
Human Resources Salary Information for Mississippi
Human resources managers in Mississippi earned wages that ranged from $46,550 to $146,610 with the average annual wage at $88,810 as of a May 2017 report by the U.S. Bureau of Labor Statistics (BLS). Human resources specialists earned an average yearly wage of $51,290 with their wages ranging from $28,350 for the lowest 10% to $81,800 for the top 90%.
Although these wages are slightly lower than the wages earned by HR professionals across the nation, the cost of living in Mississippi is less than the average U.S. cost. Wages for human resources professionals can and do vary from one city to the next. In fact, years of work experience, degree earned, certifications obtained, employer and geographic location can all play a part in employee wages.
Here are some average wages for different Mississippi cities according to a Salary.com September 2018 report.
Tupelo – $85,070
Collinsville – $86,951
Hurley – $88,055
Harrisville – $88,892
New Albany – $89,880
Roxie – $90,395
Clara – $92,540
Enid – $94,691
Southaven – $95,255
Education Requirements
Candidates aspiring to work as human resources professionals should have at least a bachelor's degree in human resources or a related field. Some HR managers have a master's degree to give themselves an advantage in the workforce. Some high-level or managerial positions may require a master's degree in human resources, labor relations, business, education, finance or business administration. Human resources management programs include courses like:
Managing diversity in the workplace
Human resources management
Business law and employee relations
Legal issues in human resources
International human resources management
Performance management
Managing innovation and change
Upon completion of the degree program, many HR professionals pursue voluntary certifications. Most employers don't require certification, but many of them prefer it and look at certification as a plus when interviewing an HR applicant. Certifications can also enhance the appearance of a resume.
The International Foundation of Employee Benefit Plans, HR Certification Institute, WorldatWork and Society for Human Resource Management are a few of the organizations that offer certifications to human resources professionals. Most of the certifications are available to HR professionals who have satisfied the education and work experience requirement and passed a certification exam. Certification must be maintained by complete continuing education courses.
Some possible degree programs an HR professional might take include:
Bachelor of Science in Human Resources
Bachelor of Science in Business Administration with a concentration in resources
Bachelor of Science in Leadership and Management Studies
Master of Science in Human Resource Management
Master of Education in Human Resources Management
Human resources specialist positions also require a bachelor's degree in human resources, although individuals with an associate's degree may also be hired if they have some work experience in this area. Many human resources managers get their start by working as human resources specialists.
Job Prospects for Mississippi
Mississippi had about 960 human resources managers and about 2,800 human resources specialists employed in 2018. The bureau predicts that HR managers should experience a job growth of 8.2% between the period of 2016-2026. HR specialists are expected to see a job growth of 3.6% during that same decade.
While the projected employment growth for both human resources manager and human resources specialist in Mississippi is lower than what's expected across the nation, the predicted growth should still result in about 80 new human resources manager jobs and 100 new human resources jobs being created by 2026. In 2017, human resources specialist was ranked the 12th best entry-level job in Mississippi for college graduates.
Largest Employers of HR Professionals for Mississippi
Mississippi may not have businesses with hundreds of thousands of employees on staff like other states, but they have various industries, such as healthcare, gaming and manufacturing, that keep the industry hopping. When an industry is hopping, HR employees are needed. Here are the top ten largest employers in Mississippi in terms of number of employees.
Sta-Home Health & Hospice – 17,000 employees
ms.gov – Mississippi's Official State Website – 15,000 employees
Sanderson Farms – 13,232 employees
Commerce Bancorp LLC – 12,700 employees
Greek Orthodox Church of Holy – 7,500 employees
Island View Casino Resort – 7,300 employees
Ameristar Casino Vicksburg – 7,200 employees
The Yates Companies Inc – 7,000 employees
NMMC – 5,618 employees
University of Mississippi Medical Center – 4,100 employees
Associations for Mississippi Human Resources Professionals
Human resources professionals who are committed to their field and want to keep abreast of any new developments or rules often become members of human resources management associations. Joining these associations provides the HR professional with opportunities to network with other HR professionals around the world and share stories and experience. The associations also inform members of job postings and other valuable resources.
International Human Resource Management
Capital Area Human Resource Association
Northeast Mississippi Human Resources Association
Delta Human Resource Management Association
Mississippi State Council of SHRM
San Antonio Human Resources Management Association
Sources: