Human Resources Career and Salary Outlook in Massachusetts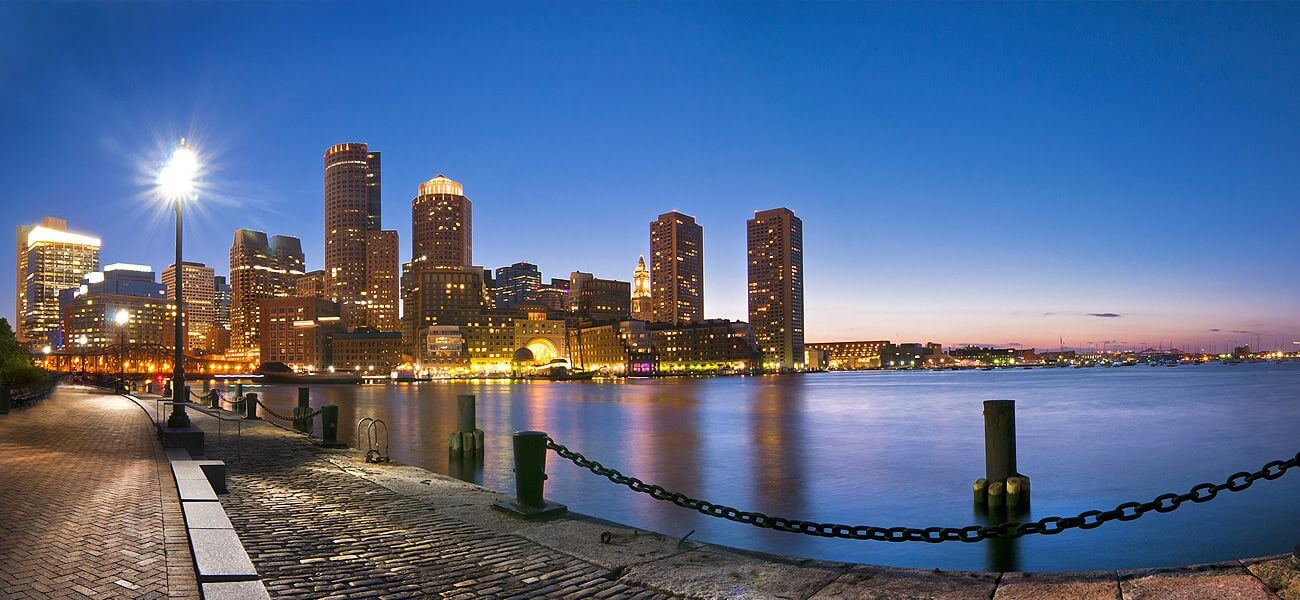 With more than 24,000 human resources professionals, including human resources managers, specialists and assistants, working in Massachusetts, the state's economy is booming. Human resources professionals play an active role in helping businesses hire the best possible employees and making their workplace a safe and happy working environment.
Overview
In almost every industry you will find a human resources (HR) department. Depending on the size of the company, there may be one or two human resources employees or a full team of human resources professionals. Whichever the case, the human resources professionals are the individuals who oversee the hiring, training and termination of employees.
The human resources manager has several other duties, including handling payroll, supervising staff, creating employee benefit packages, collaborating with managers on staffing issues, handling mediations, dispersing payroll and more. Human resources professionals are often the individuals that most employees answer to when an issue arises. With so many industries in Massachusetts, HR jobs appear to be plentiful.
Human Resources Salary Information in Massachusetts
Human resources professionals earn excellent wages in Massachusetts. Massachusetts is ranked the 3rd-highest paying state for human resources specialists and among the top ten highest-paying states for human resources managers. According to the U.S. Bureau of Labor Statistics, both human resources managers and human resources specialists in Massachusetts earned wages higher than the national average as of May 2017. Here is a comparison of what these professionals earned nationwide to what was earned by those employed Massachusetts.
Human resource manager and specialist wages for U.S. and Massachusetts
| | |
| --- | --- |
| Human resources managers wage ranges nationwide | $65,040 to $197,720 |
| Human resources managers median wage in Massachusetts | $69,470 |
| Human resources specialist wage ranges nationwide | $35,810 to $103,570 |
| Human resources specialist median wage in Massachusetts | $41,760 to $115,110 |
| Hourly wage for HR managers nationwide | $59.38 |
| Hourly wage for HR managers in Massachusetts | $64.89 |
| Hourly wage for HR specialists nationwide | $31.84 |
| Hourly wage for HR specialists in Massachusetts | $36.03 |
Factors like experience, degree level, employer and location can all play a part in determining wages. Here is an example of the various wages earned by HR managers working in Massachusetts as of a September 2018 Salary.com report. It's easy to see how location can play a part in wage potential.
Monroe Bridge, MA – $102,369
Ashfield, MA – $103,228
Lake Pleasant, MA – $104,192
Sheffield, MA – $105,200
North Brookfield, MA – $106,052
Plymouth, MA – $108,605
Nutting Lake, MA – $109,918
Reading, MA – $110,394
Burlington, MA – $112,262
East Boston, MA – $114,708
Education Requirements
Working in the human resources department as either a human resources manager or a human resources specialist requires earning a degree and obtaining experience working for a company, preferably in the human resources department. Although human resources managers may be hired with a bachelor's degree, a master's degree is generally preferred unless the applicant has extensive work experience in this field.
Aspiring human resources managers should earn a degree in human resources, labor relations, finance, business administration, education, business management or information technology. One popular degree is the MBA with a concentration in human resources. Students are required to complete coursework as well as a supervised internship or fellowship working in the HR department of an organization. Courses often found in a human resources management program include the following.
Business management
Human resources
Employee benefit plans
Marketing
Business law and ethics
Economics
Business communication
Leadership and management
Employment laws and regulations
Candidates choosing to work as human resources specialists usually are required to complete a bachelor's degree in human resources or a related field. In some cases, an individual may be hired with an associate's degree and receive on-the-job training. This is generally the case if the individual has quite a bit of work experience in this area. HR specialists often gain work experience prior to applying for an HR manager position.
In addition to earning the degree, many HR professionals choose to obtain certification. To earn certifications, the candidates must complete a formal training program, obtain work experience and pass a certification exam. These are a few of the organizations who offer HR certifications.
International Foundation of Employee Benefit Plans
Society for Human Resource Management
WorldatWork
HR Certification Institute
Job Prospects for this State
The BLS reported that there were 5,730 human resources managers and 16,040 human resources specialists employed in Massachusetts as of May 2017. They predicted a job growth of 8.5% for HR managers and 6.5% for HR specialists between 2016 and 2026, which should result in 490 new HR manager jobs and 1,110 new HR specialist jobs created by 2026.
As of September 2018, Indeed.com had 1,498 human resources manager job postings in Massachusetts posted on their site. Of the total human resources managers working in Massachusetts, 3,660 were employed in the Boston-Cambridge-Newton, MA NECTA Division.
Largest Employers of HR Professionals for Massachusetts
As the most populous state in the New England region of the northeastern U.S., Massachusetts is a state with many industries and large companies. In 2015, Massachusetts was home to 12 Fortune 500 companies. The state's industries include farming, finance, higher education, information technology, healthcare and more. In 2017, U.S. News & World Report ranked Massachusetts No. 5 in handling the economy.
With all the active industries and large companies, there is a high need for many human resources professionals. Here are some of the largest employers in Massachusetts.
General Electric – 295,000 employees
The TJX Companies – 235,000 employees
Showcase – 133,269 employees
Dell EMC – 70,000 employees
Raytheon – 63,000 employees
Staples – 61,503 employees
Thermo Fisher – 55,000 employees
Liberty Mutual Insurance – 46,779
Stop & Shop – 41,000 employees
Stream Global Services Inc. – 37,000 employees
Associations for HR Professionals in Massachusetts
Candidates who have reached their career goals of becoming human resources professionals often choose to become members of human resources management associations. Joining these associations offer them the opportunities to network with other HR professionals and learn about HR job openings, new HR regulations and current HR trends. They can also share experiences from working as HR professionals. Here are some of the associations available to HR professionals working in Massachusetts.
Northeast Human Resources Association
Massachusetts State Council of Society for Human Resources Management
Human Resources Management Association of Western New England
Human Resources Management Association of Central Massachusetts
Cape Cod Human Resources Association
Society of Human Resources Management
Sources
https://www.bls.gov/ooh/business-and-financial/human-resources-specialists.htm
https://www.shrm.org/