Human Resources Career and Salary Outlook in Maryland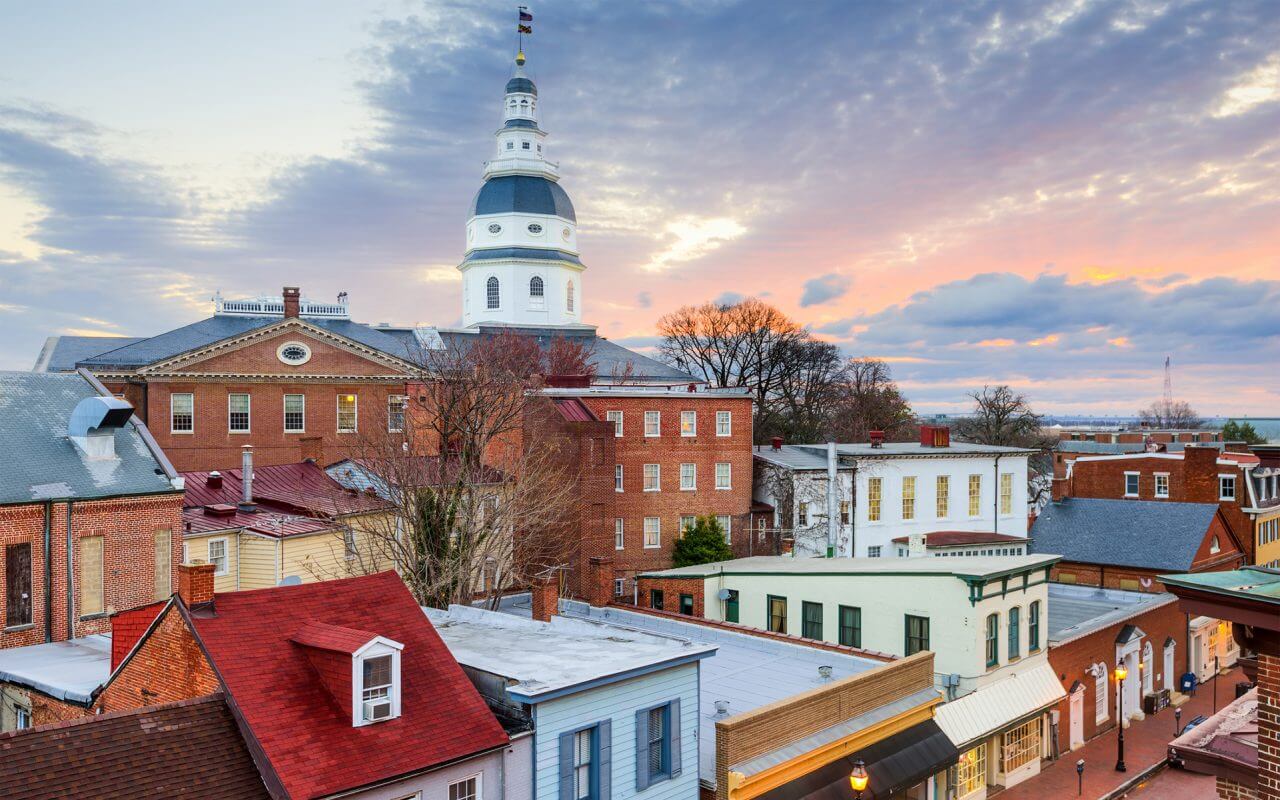 The substantial job growth in Maryland has increased the need for human resources professionals, which include human resources managers, specialists and assistants. Although Maryland's current unemployment rate of 4.3% has been consistent for the past few months, the number has been decreasing steadily over the past few years. This decline has resulted in the creation of more jobs in many of the state's industries, which also includes the need for more human resources professionals. The demand for human resources professionals has also provided a positive career and salary outlook in Maryland.
Overview
Human resources (HR) managers and specialists play an integral role in almost every organization because they're in charge of hiring qualified employees. Human resources managers oversee the recruiting, hiring, training and even termination of employees. During the employee hiring process, HR managers monitor an employee's strengths, weaknesses and training to enable them to place the employee in a position that will best utilize their talents.
HR managers also deal with any disciplinary measures that come up and deal with mediating disputes. Human resources professionals are often considered the backbone of an organization because of the important role they play in keeping the workforce happy and the company as profitable as possible. Because some of the industries are large and have a large number of employees, HR managers often have HR specialists and assistants help them with their many duties. Some of the HR manager's duties include:
Putting together employee benefit package
Handling and dispersing payroll
Supervising the entire hiring process
Linking management with the employees
Consulting with other managers on HR issues like sexual harassment, equal employment opportunities
Supervising the support staff
Collaborating with top management regarding strategic planning
Initiating testing and interviewing of employees
Human Resources Salary Information for Maryland
Salaries for human resources managers and human resources specialists working in Maryland are above the national average, making this state an attractive option for aspiring HR professionals living in MD or those not afraid to relocate. According to a May 2017 U.S. Bureau of Labor Statistics (BLS) wage report, human resources managers nationwide earned an average annual wage of $123,510. The average yearly wage for human resources managers in Maryland was $138,050 with the wages ranging from $86,280 to $197,950. The average hourly wage for HR managers across the nation was $59.38 while Maryland HR managers saw hourly wages of $66.37.
The wages for Maryland human resources specialists ranged from $41,740 to $115,760 with the average annual and hourly wage of $74,780 and $35.95 per hour. Human resources specialists nationwide saw an average wage of $66,220 yearly with the average hourly rate at $31.84.
The bureau ranked Maryland as the 6th-highest paying state for human resources managers and the 5th-highest paying state for human resources specialists. A lot of different factors can affect wages, such as training, education, experience, employer and location. Here is an example of how much the wages for Maryland HR managers can fluctuate from one city to the next, according to a September 2018 report by Salary.com
Cumberland, MD – $92,533
Stockton, MD – $94,688
Cascade, MD – $97,746
Manchester, MD – $99,591
Westover, MD – $100,459
Georgetown, MD – $105,869
Berlin, MD – $107,901
Dunkirk, MD – $109,325
Garrett Park, MD – $112,166
Education Requirements
Candidates hoping to work as human resources managers must have training, several years of work experience and a degree. Although many employers prefer their HR managers have a master's degree, a candidate with several years of relevant work experience may be hired with a bachelor's degree. The degrees for human resources managers are usually in human resources, labor relations, business management, finance, business administration, education or a related field. Students will complete courses in compensation and benefits plans; industrial psychology; conflict management; employment laws; staffing and human resources management.
Many of the programs also require the student to complete a supervised internship working in the HR department of a business. Human resources management programs are offered at many colleges and universities as well as through distance learning. Human resources specialists are usually required to have a bachelor's degree in human resources or a similar field. Many HR candidates gain experience working as HR specialists and advance to become HR managers.
Human resources professionals are not required to be licensed or certified, but many choose to obtain certification on their own to demonstrate their knowledge, expertise and commitment in this field. Certifications can be obtained by meeting education and experience requirements and passing a certification exam. The following agencies offer HR certifications.
HR Certification Institute
International Public Management Association for Human Resources
Society for Human Resource Management
WorldatWork
International Foundation of Employee Benefit Plans
Job Prospects for Maryland
There were about 2,390 human resources managers and 12,140 human resources specialists employed in Maryland as of May 2017. The bureau reports that human resources managers should see a 7.2% increase in job growth while human resources specialists should see a 6.5% increase. This should result in about 140 more human resources jobs and about 700 new human resources specialist jobs created in Maryland by 2026.
Largest Employers of HR Professionals for Maryland
Human resources professionals can generally be found in almost every place of employment with the possible exception of small family-operated businesses. As a general rule, the large the employer, the more human resources professionals there will be on staff. Here are some of the largest employers in Maryland.
Marriot International – 226,500 employees
Lockheed Martin – 97,000 employees
Social Security Administration – 65,000 employees
Laureate Universities – 54,500 employees
MedStar Health – 28,060 employees
HMS Host – 27,900 employees
John Hopkins Medicine – 26,430 employees
Servisair – 22,000 employees
Perdue Farms – 21,050 employees
National Institutes of Health – 20,260 employees
University System of Maryland – 20,000 employees
Associations for Maryland
Although earning the degree, obtaining certifications and getting as much work experience as possible are the main requirements to become human resources professionals, joining professional associations can be very beneficially. Professional human resources management associations offer the HR professional the opportunities to network with many other HR professionals throughout the world.
They're able to learn about training programs and continuing education courses, stay abreast about HR trends, learn about new HR job postings and share experiences. Here are some human resources associations in Maryland.
Maryland Society of Human Resource Management State Council
Maryland Department of Human Resources
Human Resources Association of South Maryland
Maryland Healthcare Human Resources Association
Maryland Association of Human Resources Officers
Chesapeake Human Resources Association
Frederick County Society for Human Resources Management
Sources: