Human Resources Career and Salary Outlook in Maine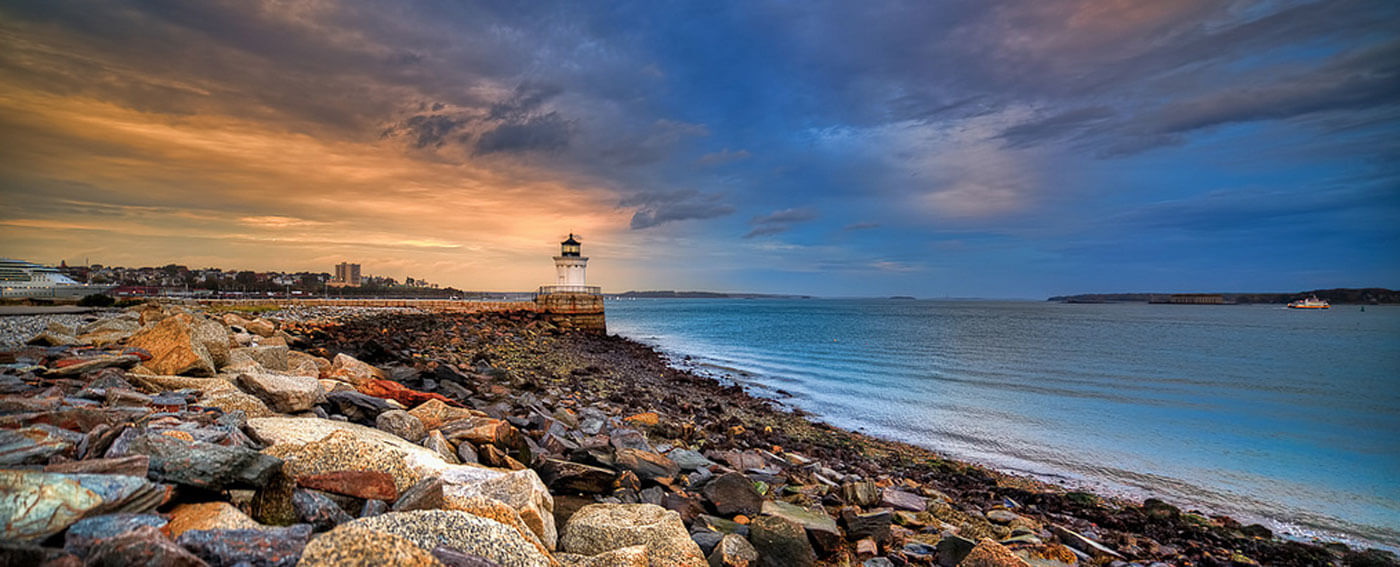 Human resources professionals in Maine help companies hire the best employees for the job to help keep the state employment rate as high as possible, which helps make the state profitable and enjoyable for residents and tourists. Every year for the past few years the unemployment rate in Maine has continued to decline – a testament that the human resources professionals are great at their jobs. Becoming a HR professional can be a great choice and the start of an exciting and fulfilling career.
Overview
Human resource managers play an important role in an organization or business. One could almost say that the quality of the workforce reflects the company's human resource department because it's generally the HR manager who is in charge of recruiting, hiring, training and terminating of employees. They serve as a direct link between the employees and the company's management team.
Other duties of a human resources manager are consulting with other managers on HR issues; developing and directing the company's workforce to best utilize the employees' strengths; supervising the support staff; handling staffing issues, developing and supervising the employee benefits package; handling payroll and dispersing promotion and compensations. A human resources manager's duty also includes ensuring the company is in compliance with regulations and supervising each departments' staff.
Depending on the company, an HR manager may work as a specific type of HR manager.
Payroll Manager
Employee Relations Managers
Labor Relations Directors
Recruiting Managers
Staffing Managers
Human resources specialists perform many of the same duties as human resources managers. The difference is that the HR specialists assist the HR managers in their duties, and the HR managers oversee the work performed by the HR specialists. Human resources specialists may interview applicants, assist applicants in applying for positions, conduct employee orientations, disperse payroll, process paperwork and maintain employee records, inform employees about job openings and help guide employees through the HR process. Human resources specialists often gain work experience and work their way up to becoming HR managers.
Human Resources Salary Information for Maine
Human resources managers in Maine earned wages ranging from $66,490 to $157,310 with the average annual and hourly wages at $102,490 and $49.27. Human resources specialists in Maine earned wages ranging from $37,260 to $85,580 with the average annual and hourly wages at $59,530 and $28.62.
These figures come from a May 2017 report by the U.S. Bureau of Labor Statistics (BLS). Wages can fluctuate from one city to the next. Here are some wages in different cities are reported as of September 2018.
Palermo – $91,148
Milford – $92,156
Warren – $95,441
Bridgton – $99,733
Steep Falls – $100,068
Portland – $100,741
Sanford – $101,968
North Berwick – $102,932
Kittery – $103.262
Education Requirements
To become an HR professional requires earning a degree and obtaining work experience. Working as an HR manager requires completing at least a bachelor's degree in human resources, although, many employers prefer to hire individuals with a master's degree. Candidates may also find career opportunities with a degree in business administration, finance, labor relations, business or information technology. Aspiring human resources managers can also expect to have several years of experience, in addition to the degree, before being hired as an HR manager.
Working as a human resources specialist also requires some work experience but not as much as the HR manager position. HR specialists may also earn bachelor's degrees in human resources, but they may also be hired with an associate degree. Candidates can also gain experience working as an HR assistant. According to the National Center for Education Statistics, HR manager programs can be found at three colleges in Maine.
Beal College
Saint Joseph's College of Maine
The University of Maine at Machias
Students in an HR program can expect to take courses in industrial psychology, labor management, conflict management, industrial relations, business, human resource management, professional writing and accounting. Many employers may not require their HR professionals to be certified, but they may prefer certification. There are several agencies that offer several different certifications to HR professionals who meet the eligibility requirements.
Society for Human Resource Management
HR Certification Institution
WorldatWork
International Foundation of Employee Benefit Plans
HR Job Prospects for Maine
As of May 2019, there were approximately 510 human resources managers and 1,650 human resources specialists employed in Maine. The BLS projects that HR managers should experience a job growth of 9% while HR specialists should see a 7% jump in employment across the nation during the 2016-2026 decade. This should result in about 12,300 new HR manager jobs and 38,900 new HR specialist jobs nationwide. With positive figures such as these, potential HR professionals hoping to work in Maine should find positive employment opportunities.
Largest Employers of HR Professionals in Maine
When many people think of Maine, they often think of shrimp and delicious seafood. While they do have more than their share of seafood, Maine also has several other industries bringing revenue into the state. Some of Maine's top industries include healthcare, retail, education, manufacturing, hospitality, construction, professional services and finance.
Potential HR professionals looking for work can choose from several companies. Despite Maine being such a small state, they have many businesses in the state. Here are the top companies in the state of Maine.
MaineHealth
Unum
L.L. Bean
IDEXX
Ahlstrom-Munksjo
Hannaford Supermarkets
Cianbro
Eastern Maine Medical Center
HR Associations in Maine
HR professionals, both managers and specialists, can find various organization and associations throughout the state to provide them with resources and helpful information. These associations also offer the HR professionals with the opportunities to network with and get to know other HR professionals. They can share notes and keep each other apprised of new HR laws, regulations and even job openings.
Human Resources Association of Eastern Maine
Northeast Society for Human Resource Management
Human Resources Association of Southern Maine
Central Maine Human Resources Association
Maine Local Government Human Resources Association
SHRM – Maine State Council
Maine Society for Healthcare Human Resources Administration
Maine Municipal Association
Sources:
https://maineshrm.org/
https://nces.ed.gov/collegenavigator/?s=ME&p=52.1099+52.1001