Iowa Human Resources Career and Salary Outlook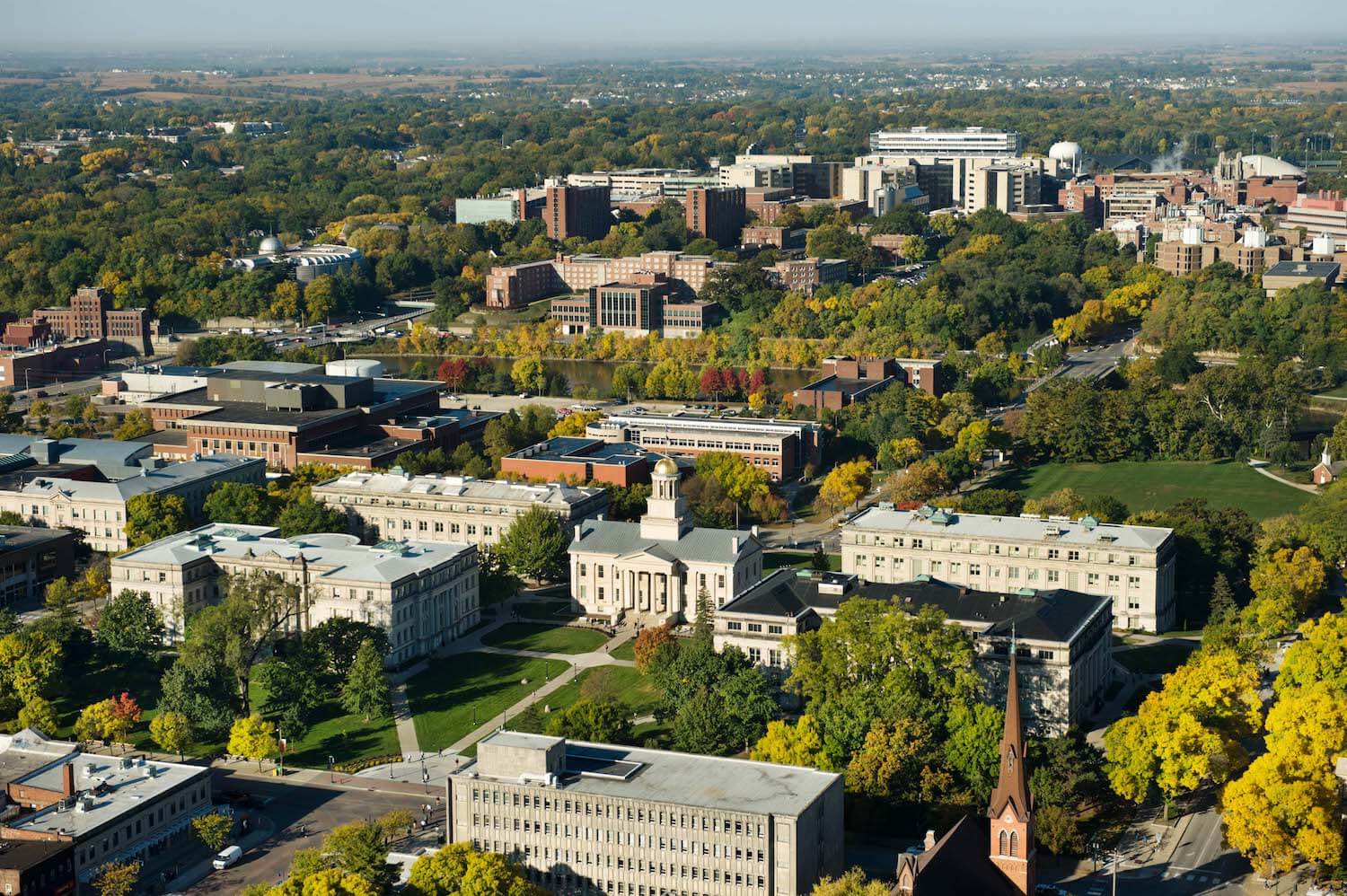 Have you ever considered pursuing a career in the human resources field? If not, you may want to consider this option. If you are looking to change careers or perhaps you are just entering the college world from high school and wish to find an exciting, lucrative career that fits your goals and personal lifestyle.
Iowa outlook for HR employment opportunities
If you live in Iowa, you have a good opportunity to start a lucrative new career in the human resources field. That's because Iowa governor Terry Branstad recently created the Skilled Iowa Initiative to help employers find qualified employees to fill their job openings. Iowa employers say that they have been able to place more than 29,000 people in jobs in the state of Iowa using human resources managers.
Outlook for the future
The number of jobs that involve human resources management is expected to increase by 38.7% by the year 2022. This statistic indicates there could be a possible increase that surpasses any other occupational category in the state. Therefore, you can consider human resources as one of the most secure areas of employment and career options available today. Iowa is no exception as the Iowa Department of Labor Statistics expects this to continue shortly.
Where is the demand coming from?
The demand for human resource managers and other specialists in this area far outdoes Iowa state projections for overall growth in Iowa employment. There is a need for more HR professionals to recruit, train, and manage new talent in this area. Iowa Workforce Development prognosticates an additional 188,200 new jobs will arise from 2012 to 2022. The need is arising from a growing number of employers in need of employees who can help them with different types of tasks surrounding the recruitment and training of new employees.
Human resources salary information for Iowa
The U.S. Department of Labor indicates that salaries in the HR category of employment in Iowa for HR managers range from $52,400/yr. to $140,600 per year for experienced level managers. It is predicted that the number of human resource managers will increase by 19% in the next few years.
Education requirements
The education requirements for human resources managers include a Bachelor of Science degree in Human Resources management or an optional Masters' degree from an accredited university. If you go ahead and get the master's degree, you may have more opportunities for advancement than with the undergraduate degree alone.
Job prospects for the state
Iowa is expected to continue needing the specific skills of human resource managers and specialists shortly. So the prospect is good for the future in Iowa in this area. There is a continued need for highly-trained experts who can deal with people in a creative way that includes psychology skills, social skills, and business and managerial skills that employers need to keep their workforce going strong.
Largest employers of HR professionals in the state
The current largest area of employment opportunities for human resources specialists and managers is in the private sector. However, there are also some opportunities in the public sector as well as other areas. Currently, there are 9,000 employees employed by the Genesis Medical Center in Davenport, while over 8,000 workers call the Principal Financial Group, Inc. in Des Moines call it their home.
Additionally, the educational sector also employs several employees in this area. There are over 6,000 employees in human resources currently employed at the University of Iowa Healthcare Center.
If you become a Human Resources Generalist, you'll be able to work as a client growth consultant. In this role, you would be involved with the company's talent acquisition team as well as the general manager and others to recruit and train new employees.
Other degrees you could focus on to prepare yourself for a human resources career might include Industrial relations, Industrial organization or psychology expert, or an MBA with an emphasis in organizational management and resources.
Associations for Iowa in human resources
If you are studying to become a human resources officer or specialist, you should be familiar with the following organizations and associations in Iowa. Some of these links deal with general human resources while others are specific to careers in the field of human resources.
HRE/DAS Human Resources
Iowa Department of Human Resources
https://dhs.iowa.gov/
Human Resources Jobs Page
https://www.indeed.com/q-Human-Resources-l-Des-Moines,-IA-jobs.html
Iowa Senior Human Resources Association
https://ishra.shrm.org/
Bureau of Labor Statistics
https://bls.gov
If you are attending a university or specialty school and want to learn more about how to prepare for a career in human resources, you should search for human resources jobs in Iowa to learn more about the future in this potentially lucrative career.
Getting started
Undergraduate degrees are available to get started. Then you may want to increase your options and opportunities by obtaining your master's degree in human resources. Experience is important but not necessary to get started in this field. The main requirements are that you have a knowledge of various people skills and enjoy working with the public and communities to achieve a common goal.
Once you have obtained your degree and get some initial experience, you will be able to shape your career in human resources management to focus on the area you prefer.
Additional skills in areas such as IT, machine learning, and technology, may give you a bit of an edge on the modern job market since automation and technology are often used to filter and vet initial applicants before they are sent to an employer's desk.
Focus on increasing your knowledge in these areas, and you may be able to write your ticket in the rewarding career of human resources.
Start with a search for online schools in Iowa that train you in the human resources area and then explore career options in your area or community to get started.
Remember, with the right attitude, the sky's the limit!