Human Resources Career and Salary Outlook in Illinois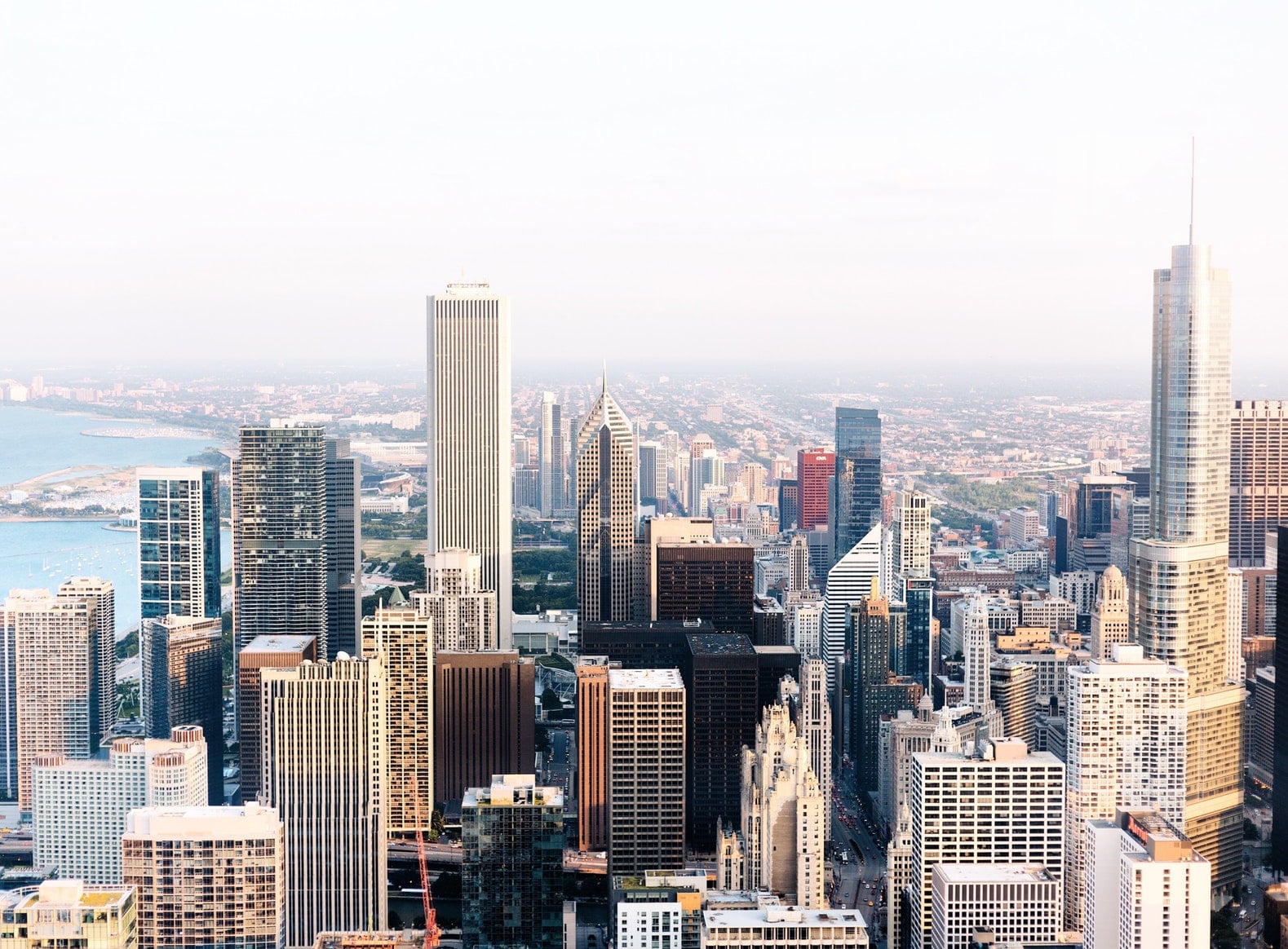 Regardless of the industry, we can always expect to see human resources professionals hard at work helping the industry grow, remain profitable and be a place in which employees are happy to work. Working as a human resource professional in Illinois can be a very rewarding, challenging and lucrative career whether the individual is working as a human resources manager or a human resources specialist. Many are amazed at the promising career and salary outlook for those working in Illinois.
Overview
Almost every employee has started his or her job with a visit or an interview with a human resource professional because they are usually the individual who decides which potential employee is qualified to work for their company. A human resources manager handles recruiting and hiring employees as well as setting them up for employee training programs. They also coordinate the work staff to determine how and where to best utilize an employee based on training, education and personal strengths.
Other duties of a human resources manager are working with upper management in determining the company goals and their strategic planning; planning and overseeing employee benefit packages; handling human resources issues like sexual harassment, OSHA problems and equal opportunity employment; administering pay wages and promotions; ensuring employee compliance and representing the company with other organizations. In addition to human resources managers, many companies also employ human resources specialists and assistants to work in their HR departments.
Human Resources Salary Information in Illinois
The U.S. Bureau of Labor Statistics (BLS) reports that human resources managers nationwide earned an average annual wage of $123,510, and human resources specialists earned $66,220 as of May 2017. Human resources managers in Illinois earned about $112,430, and human resources specialists in Illinois earned $61.460 during that same time. While these figures may be slightly lower than the national averages for these employees, their wages are still very attractive to potential human resources professionals.
Although the average wage for Illinois human resources managers was $112,430, the wages actually ranged anywhere from $58,410 to $176,500. Wages for Illinois human resources specialists ranged from $34,320 to $95,040. Factors that can affect wage potential include training, experience, education, employer and location. Here are some different wages for human resources managers working in Illinois according to a July 31, 2018 report by Salary.com.
Springfield, IL – $92,896
Decatur, IL – $93,000
Normal, IL – $96,592
Peoria, IL – $97,527
Waukegan, IL – $100,791
Rockford, IL – $101,064
Orland Park, IL – $103,531
Mount Prospect, IL – $106,849
Evanston, IL – $107,171
Wheaton, IL – $105,161
Education Requirements
To become a human resources manager requires earning at least a bachelor's degree in human resources, finance, information technology, business management or a similar field. While a bachelor's degree may be the minimum educational requirement, some employers may require their human resources managers have master's degrees unless the candidate has several years of experience working in an HR department. Some individuals with an associate degree in human resources may obtain entry-level positions in human resources but are seldom hired in managerial or leadership positions.
Students pursuing a graduate degree in human resources management may choose a master's degree in human resources, labor relations, business administration or human resources management. Depending on the school, the MBA program may offer a concentration in human resources management. Students in an HR management program, complete general education courses, major-related courses and a supervised internship. Possible courses in an HR management program include the following.
Human Resources
Business Law and Ethics
Leadership and Management
Business Management
Economics
Business Communication
Marketing Fundamentals
In addition to earning the degree, many students choose to obtain certifications as a demonstration of their knowledge and commitment. Certification can usually be obtained by passing a certification exam from agencies like the following.
WorldatWork
Professional in Human Resources
HR Certification Institute
International Foundation of Employee Benefit Plans
Society for Human Resource Management
Job Prospects for this State
As of a May 2017 report by the U.S. Bureau of Labor Statistics (BLS), there were about 9,560 human resources managers and 22,000 human resources specialists employed in Illinois. In fact, Illinois is the 3rd-highest state in terms of the highest employment level for human resources management. The state had 22,000 human resources specialists employed during that same time, which made Illinois the 6th-highest state in terms of employment level for this occupation.
Illinois is expected to experience a job growth of 7.9% for human resources managers and 6.1% for human resources specialists during the 2016-2026 decade. These numbers should result in about 710 new human resources manager jobs and 1,310 new human resources specialist jobs created by 2026.
Largest Employers of HR Professionals for Illinois
Illinois is a state with many large industries, which generally requires a full staff of human resources employees. Generally, the larger the employer, the larger the human resources department and the more HR professionals employed. Of the large number of human resources professionals employed in Illinois, more than 65% were in the Chicago/Joliet/Naperville Metropolitan areas of the state.
The Illinois Department of Labor expects the overall number of human resources professionals to increase by 17% by 2022. Here are a few of the largest employers or those with the largest number of employees in Illinois.
McDonalds
Walgreens
Sears Holdings
Caterpillar
Orlando Lynn Salon
Antiques On Main
Adjutant General Springfield
Allstate Insurance Co. Northbrook
State Farm Mutual Auto Insurance Co.
Associations for HR Professionals in Illinois
Working as a human resources professional requires not only education and training but also the commitment to remain current on new laws, regulations and work protocols. Joining human resources associations is an ideal way for HR professionals to network with other HR professionals and gain knowledge on what's going on in the industry. Here are a few HR associations for human resources professionals working in Illinois, many of which are affiliates of the Society for Human Resource Management.
Human Resources Management Association of Chicago
Kankakee Area Human Resources Management Association
National Human Resources Association
Central Illinois Human Resources Group
Heart of Illinois HR Council
Association of Educational Human Resources and Personnel Administrators
Illinois State Council Society for Human Resource Management
Source
https://www.bls.gov/ooh/management/human-resources-managers.htm