Idaho Human Resources Education and Career Outlook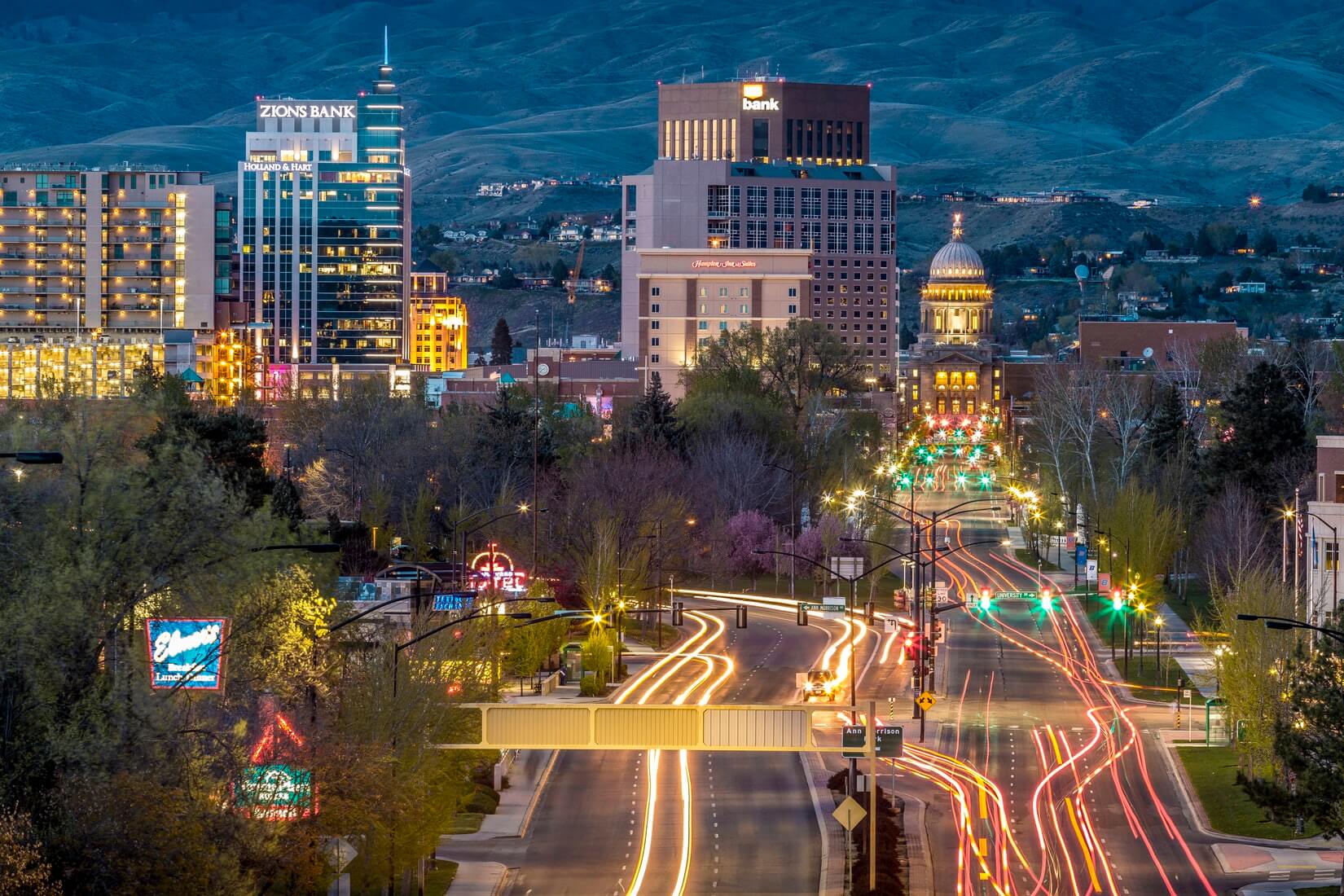 The field of human resources (HR) provides you with a variety of opportunities. You can find work in virtually any geographic location, including Idaho. There are HR positions available in both small and large corporations. You could also work for an HR firm that offers consulting services to other companies. If you're considering getting into the HR field in Idaho, read below to find out what you can expect.
Salary
As with any job, your salary will be based on a number of things. In Idaho, if you are just entering the HR field with little to no experience, you can expect to make anywhere from $25,600 to $47,800 per year. These salaries are also based on the different HR fields. An entry level HR assistant will be at the lower range, an HR specialist will be mid-range, and an HR manager will be on the higher end of these salaries. Individuals around the mid-career level will earn salaries ranging from $35,800 to $78,500. Individual with the most experience in the HR field in Idaho can expect to earn $47,400 to $131,200. While the entry-level positions are not likely where you want to remain, there are plenty of opportunities for progression in Idaho. As you can see, with time and experience, the salaries increase nicely.
Education requirements
If you've decided that this is the career field for you, your next step is figuring out what type of training or education you will need to land these jobs. Most of the employers in Idaho require their HR professionals to possess a bachelor's or master's degree in a field related to HR. Some also prefer that you hold a certification by a national HR professional certifying body like the Society of Human Resource Management (SHRM), or HR Certification Institute (HRCI). Bachelor's degrees in HR can range from:
Bachelor of Science (BS) in Human Resources
Bachelor of Science (BS) in Business Administration with a Human Resources concentration
Bachelor of Arts (BA) in Management with a Human Resources Specialization
Bachelor of Arts (BA) in Human Resource Management
Bachelor of Business Administration (BBA) in Human Resource Management
Typical bachelor's coursework
Each program varies slightly, but you can expect to find similar courses no matter where you go to school:
Organizational Behavior
Economics
Business Leadership
Contemporary Human Resource Management
Accounting
Statistics
Industrial Relations
Staffing
Global Human Resources
Business Law and Ethics for Managers
Human Resource Management
These bachelor's degree programs will provide you with knowledge in areas like leadership and management, organizational behavior, global business, and principles of microeconomics. Human Resource master's degree programs will help you prepare for the more complex issues in the field. A master's degree will also help you to advance into upper-level management and executive-level HR positions. A few of the master's degrees you can earn to get a job in HR are:
Master of Arts (MA) in Organizational Management with a concentration in Human Resources
Master of Business Administration (MBA) with a Human Resources specialization
Master of Business Administration (MBA) in Organizational Behavior and Human Resource Management
Master of Science (MS) in Human Resources Management
Master of Human Resources (MHR)
Graduate program curriculum
Students enrolled in graduate programs get the benefits of advanced education around advanced topics in the field of human resources. Typical coursework includes:
Leading and Managing Workplace Learning
Analytics, Metrics and Decision Making
Employment Law
Talent Acquisition
Workforce Planning
Business Acumen
Leading Global and Diverse Cultures
Job Prospects for Idaho
Human resources is a rapidly growing career field in Idaho. The state has been identified as among the top 50 areas for the fastest growing HR positions. It is anticipated that HR occupations in Idaho will have a higher than average growth rate from 2012 to 2022. An example of this is HR assistants are expected to increase by 4%. This is 5% higher than the national average. HR specialists in Idaho will increase by 11% and HR managers will increase by 16%. Both of these increases are 3% higher than the expected national average.
HR Employers in Idaho
As mentioned before, the HR industry in Idaho is thriving. Besides the public sector, the Idaho Division of Human Resources employs a number of HR professionals who use their expertise to qualify and train state and government employees. They also manage benefits for them. Some other state and private companies that employ HR professionals are: Integrated Personnel, Inc., Express Employment Professionals, Trillium Staffing, Idaho Division of Human Resources, Office of Human Resources; Idaho State University, City of Idaho Falls – Human Resources. Some of the biggest companies in Idaho that employ HR professionals are:
Micron Technology Inc Boise – 8,000 employees
US Air Force Base Mountain Home – 5,231 employees
Mountain Home Afb Mountain Home – 5,000 employees
Boise State University Boise – 4,834 employees
Military Dept Boise – 3,500 employees
Associations
It's always good to be a part of a group or organization that can help you to enhance your profession. Some HR associations in Idaho you should familiarize yourself with are:
Human Resources Association of Treasure Valley (HRATV). It is an affiliate of the Society for Human Resource Management. Their mission is to promote excellence and community engagement through the development of human resource professionals.
The Southeast Idaho Chapter of SHRM who list their mission as being committed to advancing the capabilities of HR professionals. They provide value to their members by offering developmental opportunities and a common forum to network, share ideas, and experiences that promote the learning process.
The Idaho State Council of SHRM's mission statement is, "We provide professional leadership and resources to promote, support and advance the HR Profession by partnering with the Society for Human Resource Management (SHRM), affiliate chapters, SHRM members and communities."
Sources:
Bls.gov
https://idaho.shrm.org/