Georgia Human Resources Career and Salary Outlook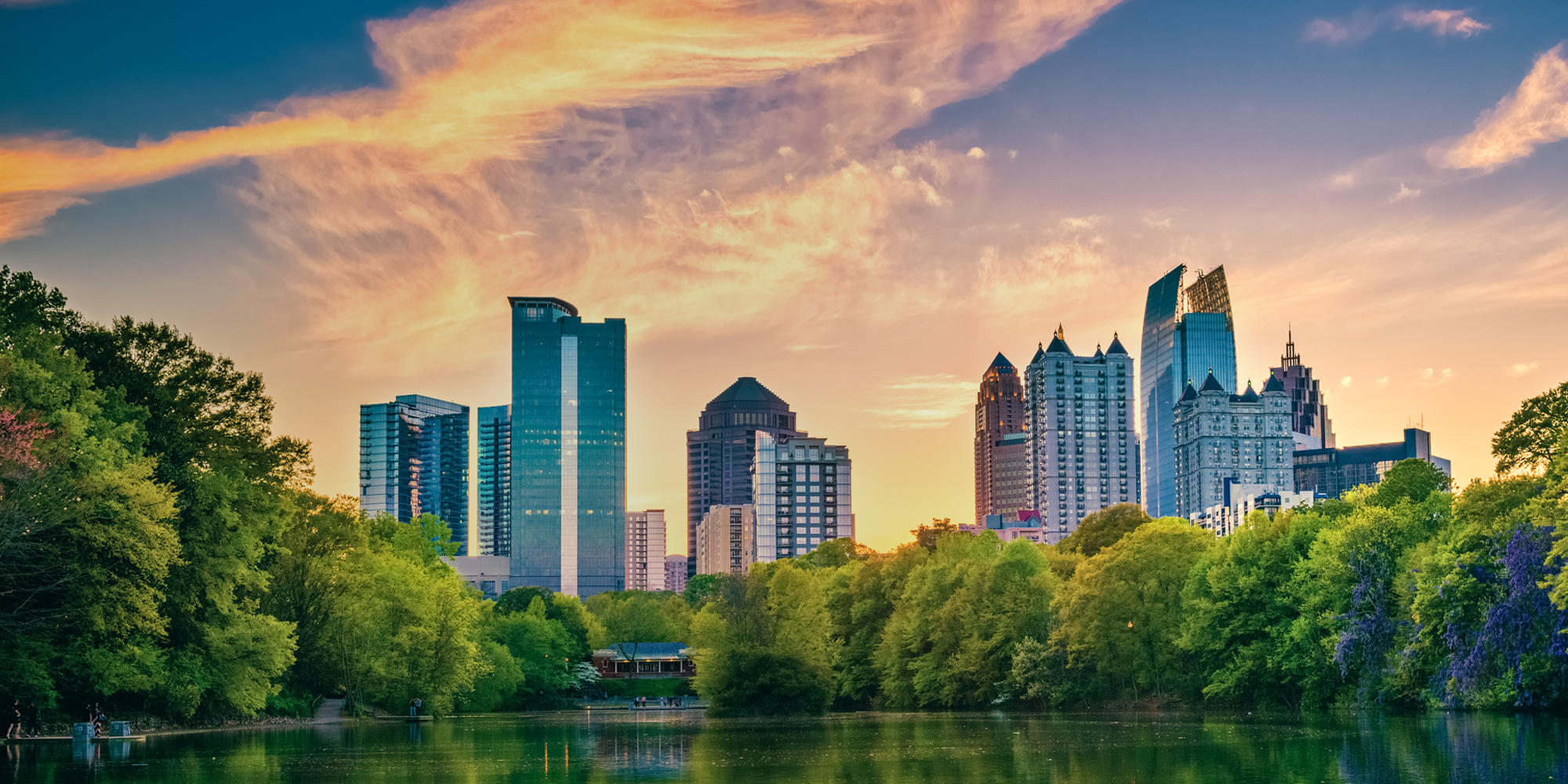 Human resource professionals work in every type of organization, from government agencies to private corporations. Their main function is to recruit candidates and to fill open positions. They vet these candidates through a screening and interviewing process. In addition to candidate recruitment, human resources professionals also handle employee relations and are usually responsible for employee training, as well as overseeing compensation and benefits.
Human resource professionals usually work full time during normal business hours. They occasionally travel to attend job fairs or even visit colleges for recruitment purposes. Career profiles for human resources professionals include the following:
Compensation and Benefits Specialists – responsible for overseeing employee compensation and benefits, annual reviews, and job descriptions.
Employee Assistance Plan Manager – responsible for increasing employees' wellness and safety through employee assistance plans (EAPs)
Hiring Manager – in charge of recruiting and hiring to fill open positions
Human Resources Manager – oversees the human resources department
Labor Relations Manager – deals with labor disputes and can negotiate collective bargaining issues
Training and Development Manager – in charge of corporate training of employees
Human resources salary information for Georgia
According to the Department of Labor's Bureau of Labor Statistics, as of May 2017, there were 18,900 individuals employed as Human Resources Specialists in the state of Georgia. This was very slightly higher than the national average per capita (4.39 human resources specialists per 1,000, to be exact). The annual mean wage was $60,840. The BLS ranks this salary in the 2nd tier, meaning while there are some states that pay higher, this is still better than the national average. Most of these jobs were located in and around the Atlanta area, which was also the area with the highest compensation in the state.
Education requirements and suggestions
Successful human resources professionals must be able to recruit the proper candidates as well as manage and keep employees motivated. In the modern, constantly-evolving business environment, human resources strategies are continuously changing. Most companies, therefore, demand at least a bachelor's degree for their human resources professionals. For higher-level positions, a master's degree is often required. While there may be the occasional entry-level position available without a bachelor's degree, these are rare, and a lack of a degree can severely limit the ability to get a position in human resources.
Course options
The Society of Human Resource Management is the world's largest human resources professional society. They have developed a list of HR topics that should be a part of any comprehensive undergraduate HR program. They are:
Workplace health, safety, and security
Workforce planning and talent management
Training and development
Strategic HR
Staffing: recruitment and selection
Performance management
Outcomes: metrics and measurement of HR
Organizational development
Managing a diverse workforce
HR's role in organizations
Globalization
Ethics
Employment law/job analysis/job design
Employee/labor relations
Compensation, benefits
It is recommended, therefore, that anyone wishing to seek a position as a human resources specialist in the state of Georgia attain a bachelor's in human resources which includes the above topics.
Be aware that most human resources degrees can be found in a university's business school. The degree can be a Bachelor of Science (B.S.), a Bachelor of Arts (B.A.), or a Bachelor of Business Administration (B.B.A.). The BA or BS degree is often designed as either a BS/BA in Human Resources or BA/BS in Management with a concentration in Human Resources. The BBA can be designed as a BBA with a concentration in Human Resources, Organizational Behavior, Industrial Relations, or Management and Leadership.
Job Prospects for the State of Georgia
Projections Central breaks the human resources field into 3 categories: human resources specialist, human resources managers, and human resources assistants. As far as the short-term outlook for human resources professionals in Georgia, between 2017 and 2019, Projections Central predicts the following percentage growth in jobs for all three categories:
Human Resources Specialists – 4.5%
Human Resources Managers – 5.7%
Human Resources Assistants – 2.6%
For the long-term, the expected growth is even greater for human resources specialists and managers. For assistants – which are where most of the jobs not requiring a bachelor's degree are located – the prospects are much dimmer. The long-term breakdown is as follows:
Human Resources Specialists – 12.6%
Human Resources Managers – 15.9%
Human Resources Assistants – 2.2%
Largest Employers of HR Professionals in Georgia
Because human resource jobs are essential to any type of organization, the types of companies that employ human resource professionals are equally diverse. The largest private employers of HR professionals in Georgia include the following companies:
Home Depot
Coca-Cola
Delta
Georgia-Pacific
Cox Enterprises
Arby's
Genuine Parts
Waffle House
In the public sector, the state of Georgia and city of Atlanta are also large employers of HR professionals.
Furthermore, Georgia has many Human Resources Staffing Companies that employ HR professionals. Human Resources Staffing Companies in Georgia include the following:
The Durham Companies Inc. Human Resources Staffing
North Georgia Staffing
Atlanta Human Resources Recruiters – Lucas Group
Advantage Resourcing
Staffing Resources
Sullivan Staffing
Certifications for Georgia
HR professional certifications are considered the most important credentials after a specialist's degree. Recertification through training and continuing education demonstrates a human resource professional's knowledge is still current and skills are still sharp.
The options for professional certification in HR include The Society of Human Resource Management (SHRM), the HR Certification Institute (HRCI), and the International Public Management Association for Human Resources.
HR Associations in Georgia
There are many opportunities to get involved with local associations and local chapters of national associations. Not only do these memberships look good to employers, they give members a chance to network and learn from one another.
Some of the associations in Georgia include:
IHRIM Atlanta – they spotlight members, have a quarterly meeting, roundtable discussions, news, job postings and other events.
SHRM Atlanta – the Atlanta chapter of SHRM also has meetings, networking events, opportunities for professional development and more.
HRF Atlanta – for the more senior HR professional, HRF Atlanta is a leadership forum for executives and other HR leaders and is exclusive to these top professionals.
Sources:
https://www.bls.gov
https://www.shrm.org