Delaware Human Resources Career and Salary Outlook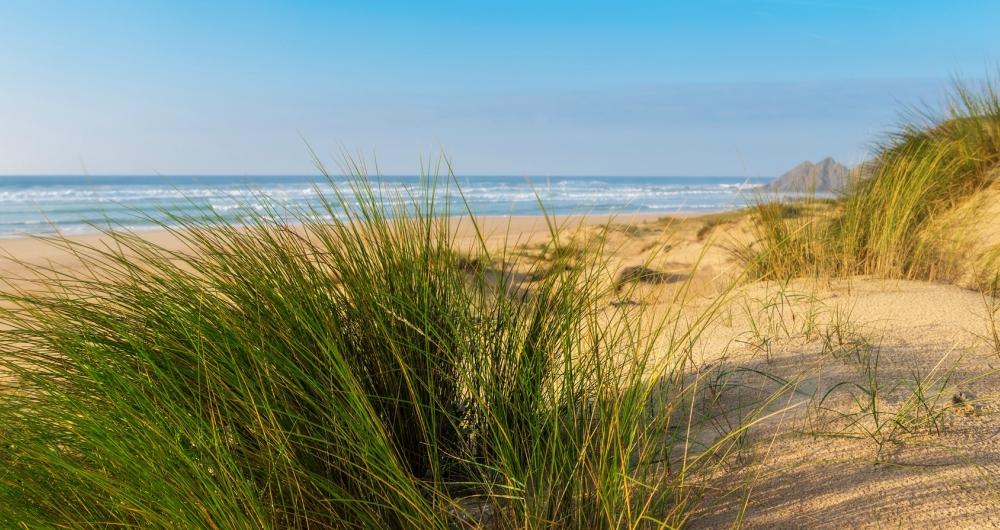 If you have a passion for working with others and helping companies or organizations thrive, a human resources career could be a perfect fit for you. Individuals with a career in human resources assist in the recruitment of talented employees for a variety of different types of jobs. These positions could be found in the private or government sector.
Finding the ideal candidate for a job and choosing the right person can be a challenging process, but with the right human resources training, you can be a valuable asset to any company. Read on to learn more about the job and salary outlook for individuals with human resources skills in the state of Delaware.
Jump to Section
Salary Outlook in Delaware
The United States of Bureau Labor Statistics found that human resource specialists in the state of Delaware are expected to make a median salary of $30.70 per hour and $63,850 annually. The state of Delaware has some of the highest concentration of human resource jobs in the United States.
Education and Training Requirements
Are you interested in perusing a career in human resources? While the requirements for various human resource specialist positions might differ between different businesses, there are some general requirements that are expected. Some programs will likely be available online so you will be able to achieve your training in human resources on your own schedule.
Degree Program – Bachelor's in Human Resources
A 4-year degree program in human resources will give you the education and training you need to begin a career in the human resources field. You will learn about important topics such as how to become a better leader, improve your communication skills, business strategy, and other management tactics.
Post-Grad Programs – Master's or Graduate Program in Human Resources
After you have received your bachelor's, a master's degree or graduate program will expand on your knowledge and training. This will prepare you for more advanced roles within the field of human resources. To qualify for a graduate program or master's program you will need:
Complete a Bachelor's Degree Program
Maintain GPA determined by your prospective college
Completion of GMAT and GRE with qualifying scores.
Recommendation letters
Entrance essay outlining your goals
Carefully consider the Bachelor's Degree program that you choose to ensure that it will contain the prerequisite information and coursework that will be necessary for admittance to your graduate or master's degree program of study.
After you have achieved this higher level of training, you should be a more appealing candidate for lead or senior human resource positions.
Human Resources Certification
Post-grad education to further your job in human resources can also occur by getting a professional HR certification. A professional certification in human resources might be necessary depending on your employer or the type of agency you are hoping to work for. Different agencies that offer these certifications include:
International Public Management Association for Human Resources
Society for Human Resource Management
Human Resource Certification Institute
Human Resources Jobs in Delaware
When it comes to a career in human resources, there are a variety of different industries and organizations that will be eager to hire you in the state of Delaware. Whether you are looking to work for the government or stick to the private sector, there are numerous jobs statewide that will suit your interests.
Where do HR Specialists Work in Delaware?
Employment Services
Technology and Computer Services
Federal and Government Agencies
Management and Consultation
Finance and Banking
Largest Employers in the State of Delaware
Looking to build a Delaware human resources career in the state of Delaware? Discover some of the top employers of human resources in Delaware.
Top HR Departments:
Aerotek: Global recruiting and staffing agency able to connect you with careers in Human Resources in the stat of Delaware
CBI Group: Offers different models of recruitment to connect employees with potential employers
Mountainaire Farms of Delaware: Staffing opportunities in management and other agriculture positions in the state of Delaware
Human Resources Associations in Delaware
If you are searching for more information or resources for a career in human resources in the state of Delaware, there are a variety of different organizations and associations available to you.
Delaware HR Departments and Organizations
Delaware Workforce Development Board: Connects state residents of Delaware to the training and employment opportunities they need to advance their career.
Delaware Department of Human Resources: Provides resources for job seekers as well as information about training programs in the state of Delaware
Delaware Society for Human Resource Management: Made up of a large amount of HR employees and companies affiliated with Human Resources throughout the state of Delaware. Hosts a variety of events and conference opportunities throughout the year as well as opportunities for seminars and furthering your education in human resources.
If you are interested in transforming your HR education into a government career in the state of Delaware, please visit:
USAJOBS Delaware: Grants you access to learning about a variety of different federal and government affiliated employment opportunities in the state of Delaware for individuals with human resources training.
Sources
http://www.hrm.omb.delaware.gov