Colorado Human Resources Career and Salary Outlook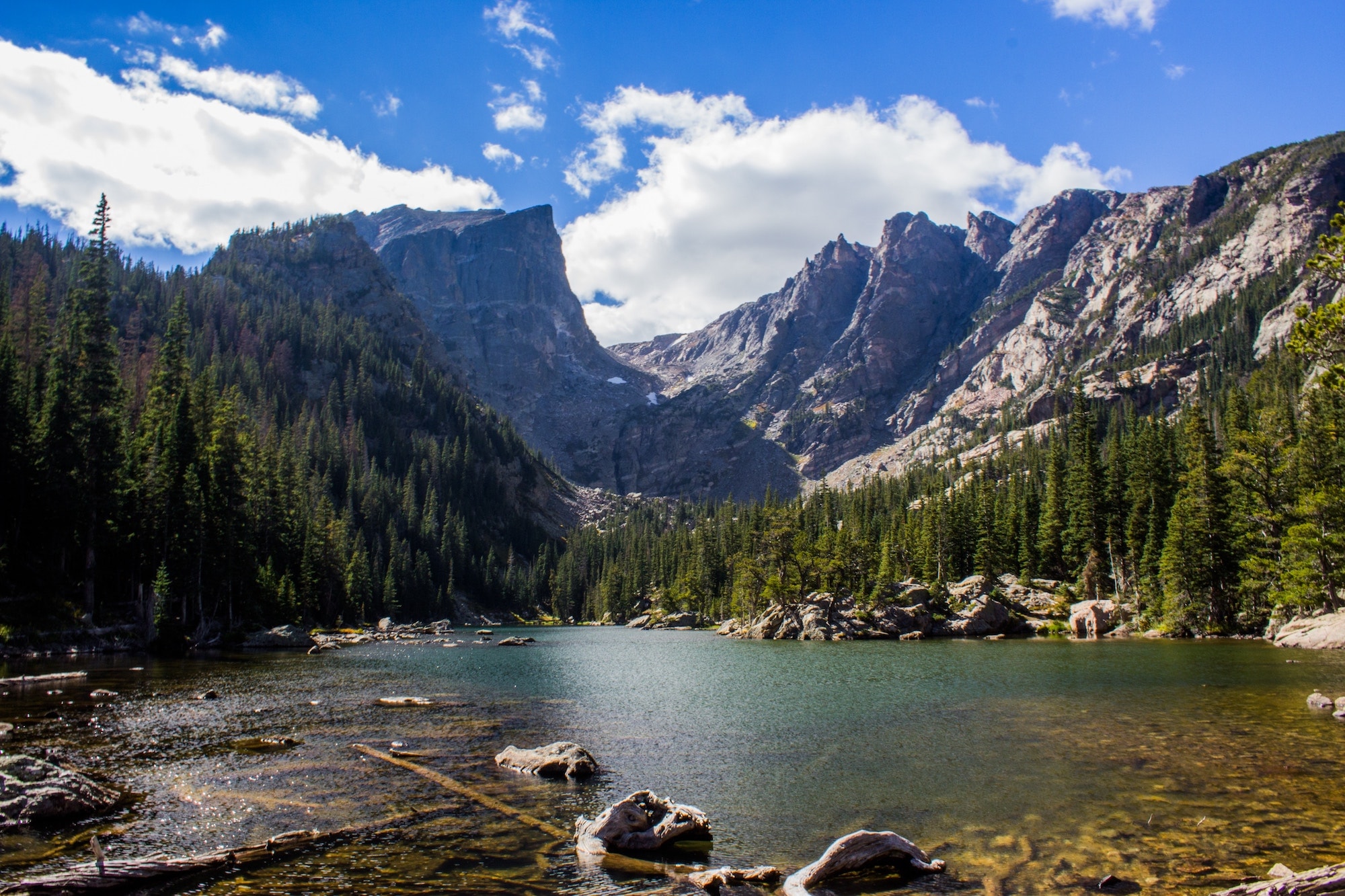 Human Resource Managers are the backbones of any company or organization. Their job is to manage the recruiting, interviewing, and hiring of staff, hire and fire employees, oversee payroll and benefits, and make sure all of the employees receive adequate training. They tend to also plan, direct, and implement various executive functions and serve as go-betweens for managers and the employees.
Colorado HR Education and Certification Requirements
Bachelor's degrees
Human Resource Coordinators are expected to possess such traits as being highly organized, outgoing, productive, and efficient. An undergraduate, but more often pursued, graduate, degree in business and/or human resources is required to get into an HR career.
Bachelor's degrees
The minimum educational requirement for a Human Resources Coordinator is a bachelor's degree. This can be accomplished by getting a major in human resource, business administration, business management, or finance.
Master's degrees
For more career options in the field of human resources though, a student should opt for a master's degree in human resources and/or business-related fields. People often choose to get an MBA (Master of Business Administration) in Human Resources Management (HRM) when deciding to go into Human Resources. This master's degree program provides students with the leadership skills necessary to become an HR coordinator. They come out with a clear grasp of business, functional operations, and decision-making processes that come with Human Resources Management.
Courses in an MBA program typically include the following:
Recruitment, hiring, policies, and legal compliance
Concepts, processes, and issues related to training and development
Compensation design, development, implementation, and administration
Core business management functions
Oral and written business communication
Team leadership, partnerships, and collaborative work efforts
Ethical and responsible business decisions
Another great option available to people seeking a job in Human Resources, but who are still wanting to further their education and career choices, is receiving a certificate in Human Resources Management. This study program is very similar to an HR graduate program. Two of the most well known and most pursued organizations to get a certificate from are the:
Society of Human Resource Management (SHRM), which offers two certificates including:
SHRM-CP (Certified Professional)
SHRM-SCP (Senior Certified Professional)
And HR Certification Institute (HRCI), which offers students various certificates:
Professional in Human Resources (PHR)
Senior Professional in Human Resources (SPHR)
Global Professional in Human Resources (GPHR)
Human Resource Management Professional (HRMP)
Human Resource Business Professional (HRBP)
California Certification for PHR and SPHR certified professionals
Human Resources Salary in Colorado
In Colorado, the annual mean salary overall for a Human resources worker is $100,875, as of May 2018. This number can range from $88,734 to $113,559, depending on if you are a Human Resource specialist or manager. This is not including benefits and bonuses. There are currently 1,550 people employed as Human Resources Professionals in the state of Colorado.
The median annual salary for Human Resources Managers, who are responsible for things like interviewing, hiring, and all of the administrative functions, is $99,720. Human Resources Specialists and Labor Relations Specialists, which are the people that handle recruiting, screening, interviewing and placing of employees, employee relations and training, union management, healthcare, pensions, welfare, and sometimes payroll and benefits, see a median annual salary of $55,640.
Colorado offers some of the highest average salaries in the nation for Human Resources Professionals, according to 2014 numbers from the US Department of Labor. HR manager's in Colorado are the fourth highest paid nationwide.
The Colorado Department of Labor lists the following Human Resources careers as expecting significant growth between 2012-2022, nationwide:
Human Resources Managers – 34 percent growth through 2022
Human Resources Specialists – 20 percent growth through 2022
Training and Development Specialists – 26 percent growth through 2022
Training and Development Managers – 25 percent growth through 2022
Administrative Services Managers – 21 percent growth through 2022
Compensation and Benefits Managers – 20 percent growth through 2022
Compensation, Benefits, and Job Analysis Specialists – 19 percent growth through 2022
Schools and Universities in Colorado that offer degree various degree programs include:
Benedictine University offers an Online Bachelor of Arts degree of Management in Human Resources Management
Capella University, an online Colorado college, offers100% online DBA, Ph.D., MS, and BS degrees in Human Resources Management
Colorado's University of Scranton offers an online Master of Science (MS) in Human Resources
Saint Joseph's University offers a Master of Science (MS) in Strategic Human Resource Management Program
Job Outlook
Colorado currently has a growing employment rate, one of the lowest in the nation in fact, at 4.2. This is great for people going into the field of Human Resources because there is a higher demand for HR professionals as the workforce expands. HR professionals keep the state's largest employers functioning correctly, as they are responsible for all the hiring, training, and optimizing of the workforce environment as a whole. Some of the top industries in Colorado that HR managers and coordinators will work with include:
Denver International Airport – employs approximately 35,000 people
The University of Colorado-Boulder – employs approximately 13,300 people
Lockheed Martin Space Systems – employs approximately 10,000 people
Peterson Air Force Base – employs approximately 9,286 people
Roof Top Restoration – employs approximately 6,000 people
Top Companies for HR in Colorado
The US Department of Commerce divides the top companies in Colorado that employ the most HR professionals, into three categories:
Private Sector employers (non-farm) (employ approximately 3.3 million Coloradans): As a Human Resources professional in a private sector company, you can work in two different areas of specialty:
A Labor Relations Representative with Lockheed Martin in Littleton Colorado. – In this job, you deal with labor relations, such as grievance investigations, negotiations of contracts, and arbitration settlement negotiations. Incumbents in this job work directly with managers, advising them about labor relations policies and collective bargaining agreements.
Associate Recruiter with Frontier Airlines in Denver – This Colorado private sector job puts you in the position of providing administrative support to corporate recruiters. Your main job duties entail assisting lower level recruiters with Frontier's Applicant Tracking System (ATS), administering the airline's Staffing Database, and distributing applicant resumes to corporate recruiters.
State and local government (employ approximately 358,177 Coloradans): State and local government HR careers in Colorado also consist of two separate categories:
HR and Faculty Affairs Manager with the University of Colorado Boulder in Aurora – This specific HR professional is responsible for supervising the operations of the Academic Affairs Office on the Anschutz Medical Campus, which is composed of over 300 staff members.
Labor/Employment Specialist I with the State of Colorado – Incumbents in this job can start out working under a supervisor, with opportunities for advancement. An HR professional in this field may work in one or multiple areas, including unemployment insurance, employment services, and support services.
Federal government employers (military and civilian) (employs approximately 107,605 Coloradans): Assigned into two jobs as well, federal government HR careers in Colorado include:
Human Resources Specialist (GS-09) with the Air National Guard in Centennial Colorado –
Professionals here, are expected to create and maintain job classifications for positions
within the Army National Guard and Air National Guard. Incumbents will also perform these
duties, but with an automated personnel system.
Human Resources Assistant (GS-07) with the Department of Homeland Security in Denver –
this professional's job is primarily to assist HR specialists with clerical duties and
technical support. Incumbents in this job will work in staffing and job classification
tasks such as employment law, pay research, and processing.
HR Associations in Colorado
There are numerous HR associations located in Colorado. These associations are comprised of:
The Northern Colorado Human ResouAssociation
Western Colorado Human Resource Association
The Colorado Nonprofit Association provides Human Resource
SOURCES:
https://www.bls.gov/oes/current/oes113121.htm#st