Human Resources Career and Degree Outlook in Arkansas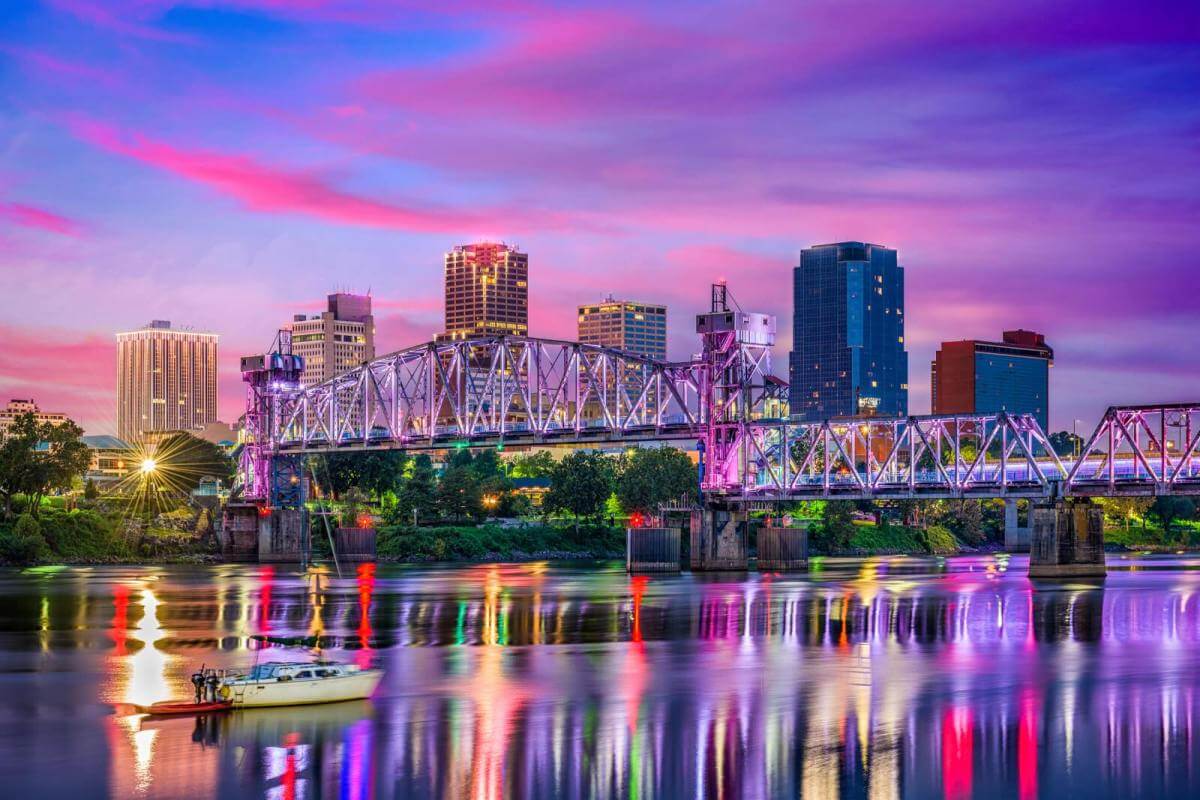 Arkansas has a booming economy with plenty of job growth. In addition to being home of the Walmart, the world's No. 1 corporation, Arkansas is also the home of six Fortune 500 companies. In terms of being a good state for business, Arkansas was ranked quite highly. This bodes very well for the many industries this state has and increases the need for human resources professionals to hire employees and help keep the companies productive.
Human Resources Salary Information for Arkansas
Human resources manager and human resources specialist salaries in Arkansas are good but are still slightly lower than the national average. Human resources managers earned annual wages ranging from $51,470 to $174,270 as of May 2018. Their average annual wage was $105,000, which is substantially lower than the $126,700 that was earned by HR managers across the nation.
As of May 2018, human resources specialists earned annual wages ranging from $32,340 to $91,750 with the average annual wage at $56,700. This wage was also lower than the $66,790 earned by HR specialists nationwide. This information came from the U.S. Bureau of Labor Statistics (BLS). There are also other factors that can affect earning potential, including degree level earned, work experience, certifications, employer or geographic location.
Education Requirements for Human Resources Professionals
To work as a human resource professional in Arkansas requires a degree. Human resources managers may be hired with a bachelor's degree, but they generally are required to have a master's degree in human resources. Other majors may include business administration, business management or finance with a concentration in human resources management.
Having relevant work experience is almost as important for the HR manager applicant as having the degree. Examples of good work experience might include working as a labor relations specialist or a human resource specialist. HR managers should also have a solid understanding of state, federal, and local employment laws, human resources software, compensation and benefits plans, OSHA regulations and ethical hiring practices.
Human resources manager may also choose to obtain certification. It's not generally a requirement but is a good way for the HR professional to demonstrate knowledge and commitment. Society for Human Resource Management, HR Certification Institute, WorldasWork, and the International Foundation of Employee Benefit Plans.
Human resources specialists may be hired with an associate's degree but usually are required to have a bachelor's degree in human resources, business administration or a related field. Most companies also want their HR specialist to have some relevant work experience, such as working in customer service positions, human resources assistant positions or something related. The HR Certification Institute and the Society for Human Resource Management both offer certifications for HR specialists.
Certification may or may not be required depending on the employer. Certification requirements can vary from one organization to the next but usually requires having a degree and some relevant work experience. Certain certifications may also be sequential, requiring a degree, work experience plus having already earned other certifications.
Largest Employers of HR Professionals in Arkansas
Here are some of the largest employers in Arkansas along with the number of employees. The larger the company, the more the need for more human resources professionals.
Walmart – 2,300,000 employees
Tyson Foods – 114,000
Dillard's – 30,800
Sam's Club – 125,000
J.B. Hunt Transport Services – 22,190
ArcBest – 13,000
Windstream – 11,870
University of Arkansas for Medical Sciences – 10,550
Chuy's – 8,200
Murphy – 6,600
Human Resources Associations in Arkansas
Human resources associations offer HR professionals the opportunities to network with other HR professionals, learn of job opportunities and keep up with any new HR laws and regulations.
Central Arkansas Human Resources
Human Resource Management Association
St. Bernard's Human Resources
Arkansas SHRM State Council, Inc.
Human Resource Management Association of Arkansas
Northwest Arkansas Human Resources Association
Western Arkansas Human Resource Association
Human Resources Society – University of Arkansas at Little Rock
Human Resources Degree Programs in Arkansas
Here are some human resources degree programs found at colleges in Arkansas. While master's degree human resource programs are rare at Arkansas colleges, a few may be found. There are several Arkansas colleges that offer bachelor's degree in HR Programs, and of course, most online programs will accept you if you live in Arkansas.
University of Arkansas – Fayetteville, AR
Program name: Master of Education in Human Resource and Workforce Development Education
This graduate program requires completion of 33 credit hours but does not require a thesis. Applicants must have a bachelor's degree with a GPA of at least 3.0 for the previous 60 hours of study. Course topics include career transitions; diversity issues, human resource employment, legal and ethical issues; human resource and workforce development; organization development; and organizational analysis. Students complete an independent study and a capstone course in the final semester.
Central Baptist College – Conway, AR
Program name: Bachelor of Science in Human Resource Management
This undergraduate program is offered through the college's Professional Adult College Education department. The 120-credit program is offered both on campus and online. Students will complete general education courses and electives as well as both lower and upper education major-related courses. Course topics include principles of management, collective bargaining, human resources management, training and development, recruiting and staffing, computer applications and employment laws.
Harding University – Searcy, AR
Program name: Bachelor of Business Administration with a concentration in Human Resources Management
The BBA program at Harding University offers students a business degree with an emphasis on HR management. Of the 128 hours required for this program, 41 must be business administration core courses. This four-year program includes courses like financial accounting, business communications, management and organizational behavior, building and maintaining an effective workforce, managing total rewards, and business leadership.
Arkansas State University – Jonesboro, AR
Program name: Bachelor of Science in Human Resource Management
This four-year program, offered through ASU's Neil Griffin College of Business, is an eight-semester program that requires completion of 120 credits. Students complete general education courses, core courses, and major-related courses as well as an internship at the end of the program. Course topics include international management, organizational behavior, labor relations and collective bargaining, human resource management, employment law, and managerial communication.