Alaska Human Resources Career and Salary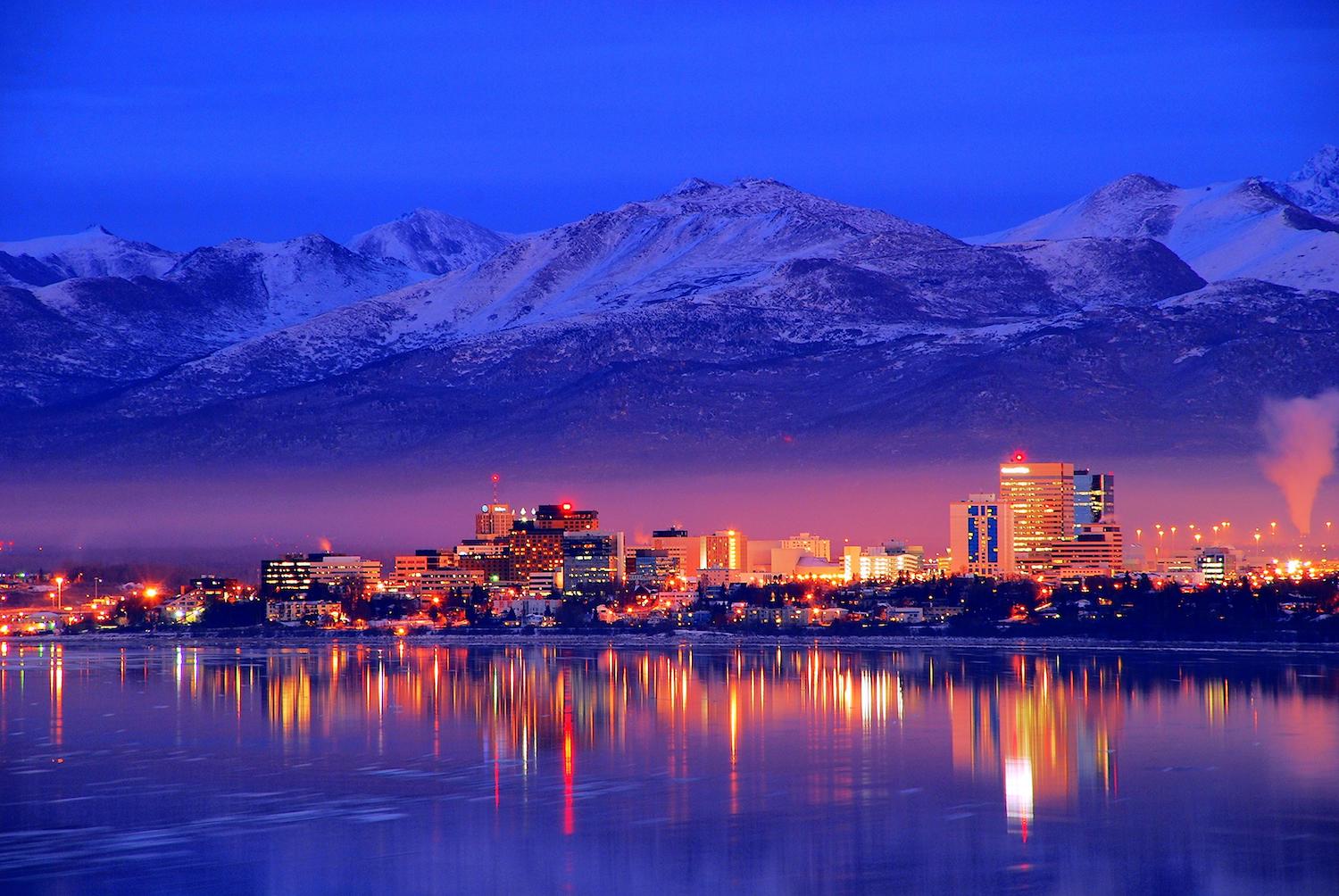 A career in human resources can be a good fit for a person interested in the business field who wants to avoid sales or marketing. Strong interpersonal skills are a must, as is a high tolerance for situations of conflict. Ideally, you should be a keen student of human nature and adept at resolving conflicts between employees and your company.
If you are considering a career in human resources in the state of Alaska, there are some facts you should know about career and salary outlook. This is especially true if you are switching careers, since you will want to determine whether or not this type of employment is right for you. A career in human resources can provide you with a lifelong trajectory into the business world, but employers want to know that you are committed before they will let you in the door. Educational background, professional training, and personal character all help determine whether or not you will make a suitable human resource candidate.
Human resources in Alaska overview
In Alaska, you may find jobs that only offer seasonal work, particularly if the company only operates for part of the year. Some of the major employers for human resources personnel include the state and federal government. Colleges and universities are also top employers, and the healthcare sector also employs many human resources specialists.
As a human resources specialist, expect your days to be filled with a variety of challenging and stimulating tasks. HR representatives manage payroll, interpersonal conflicts, and workplace communication. At most companies, you will take a leading role in the process of recruiting, hiring, discipline, promoting, and sometimes firing employees. Disciplining or firing employees can be particularly stressful, so it is key that you be able to establish a healthy work-life balance. Daily tasks can vary a great deal depending on the workplace, so you will be expected to have a skill set of problem solving and communication that you can apply to the problem at hand.
Most human resource jobs are located in urbanized areas, but certain jobs for wildlife groups, park organizations, or resource management may be located in remote areas.
Job and salary outlook in Alaska
Salaries nationally for human resource employees are typically around $60,000. In Alaska, human resource employees can expect to earn a higher figure than the national average, between $66,000-$92,000 a year. Human resource managers can expect to earn roughly double that salary, but extensive and proven professional experience of at least five years is also required. Salaries are typically higher at private corporations, but benefits can vary widely. Make sure you understand your total compensation package before you accept an offer. Even if you enter human resources in an entry level position, this field has room for personal growth as the industry itself continues to expand.
Job prospects for Alaskan human resources
As of May 2016, approximately 1,780 individuals were employed in the human resource sector in Alaska. This statistic does not include human resource managers. The industry is projected to grow 6% annually for the next decade, as companies require more professional support to help them negotiate increasingly complex labor and healthcare regulations. This increased need for experts in the human resource field is one reason why more managing positions are becoming available at both the state and national level.
Educational requirements
In addition to a bachelor's degree, most employers require certification from the Society for Human Resources Management. SHRM offers two professional certifications, as well as ongoing training. For individuals in Alaska interested in entering the human resources field, the SHRM branch in Anchorage offers training programs to help people prepare for their professional exams. Membership and dues are required to participate in these training workshops and seminars. The national SHRM also has plenty of resources to assist you as you begin your career, including sample tests and study guides.
Preparing for a career in human resources
One way to make sure that you are preparing to be a competitive candidate is to research job listings for pertinent positions. These job postings will give you a clear view of the type of daily work you would be doing for a particular employer and will also inform you of expected educational and professional credentials.
Education and certification
A bachelor's degree and professional certification, as mentioned above, are typically required. Employees are generally open to bachelor's degrees from a variety of fields, from business to psychology. Some employers may require you to pass proprietary certification programs or may want you to work with another national certification agency. You should plan on joining such organizations well in advance of your job search. That way, you can use these networks to find mentors, career guidance, and employment opportunities. Finding a mentor who works in Alaska will help you navigate any local issues, and you will have a useful point of contact for questions about the human resources profession in the Alaska area.
Making a career change is a major life decision, and you should enter into the process with as much background knowledge as possible. Training and certifications can be costly investments, so make sure that this is an investment in your professional future you are truly ready to make. Know what is required ahead of time so that you do not face unexpected expenses and obligations down the road. Make sure your research concentrates on requirements in your region, so that you do not complete any unnecessary steps or ignore an important requirement that could cost you an ideal posting. Spend time reading about the daily life of human resources professionals and contact members of local organizations.
Sources:
https://www.bls.gov/oes/current/oes131071.htm#st
https://shrmalaska.shrm.org/